Coming Attractions: Action-Adventure & Platformers
Where the action is.
Platformers
Ellie writes: The first-person shooter may be king but the platform genre isn't dead, as titles like 'Splosion Man and New Super Mario Bros. Wii proved in 2009. So what's in store this year? Some famous faces are set to return - looks like Sonic and Mario are ready to forget all that Olympian amity and go head-to-head, just like old times. Meanwhile, Warren Spector will take Disney games next-gen with Epic Mickey. Plus there are plenty of arty efforts to look forward, such as Wii exclusive Lost in Shadow and some intriguing offerings from the indie community. Read on for the full lowdown.
Highlights
Epic Mickey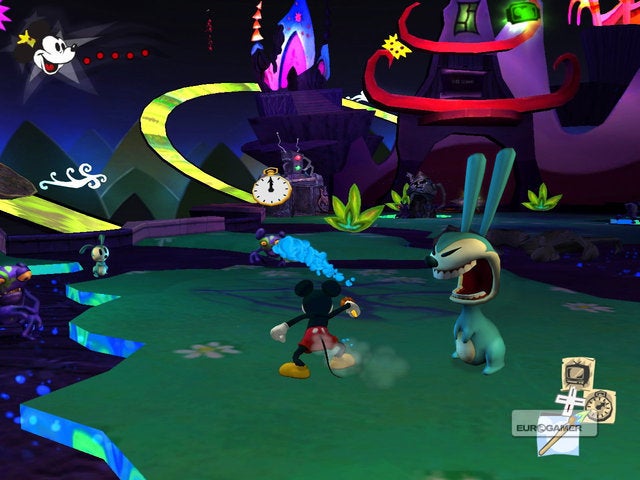 On: Wii / Developer: Junction Point / Publisher: Disney Interactive / Release: Autumn 2010
Is Epic Mickey a platformer, an adventure game or an RPG? "Well... Yes," Warren Spector told us back in October. The Deus Ex creator is applying his trademark genre-bending to this new vehicle for Disney's mascot, throwing in a storyline with some surprisingly dark undertones to boot. You get to decide how Mickey's character develops, making mischief or saving the day as you see fit. Gameplay revolves around using the Wii remote to apply magical paint and thinner, thereby dynamically changing the world and even Mickey himself. Both Disney and Spector are making some bold moves here - will they pull it off?
Fez
On: Xbox 360 / Developer: Polytron / Publisher: Polytron / Release: Early 2010
Not, disappointingly, a game based around the adventures of Tommy Cooper but an Xbox Live Arcade title from independent studio Polytron. You play as Gomez, a 2D character who discovers he's living in a 3D world and sets about exploring it. Influences include Super Paper Mario and the work of M. C. Hammer. Sorry, Escher. The game won the 2008 Independent Games Festival award for Excellence in Visual Art, and was nominated for Design Innovation too. One to watch out for if you like your platformers pretty, kooky and smart.
Lost in Shadow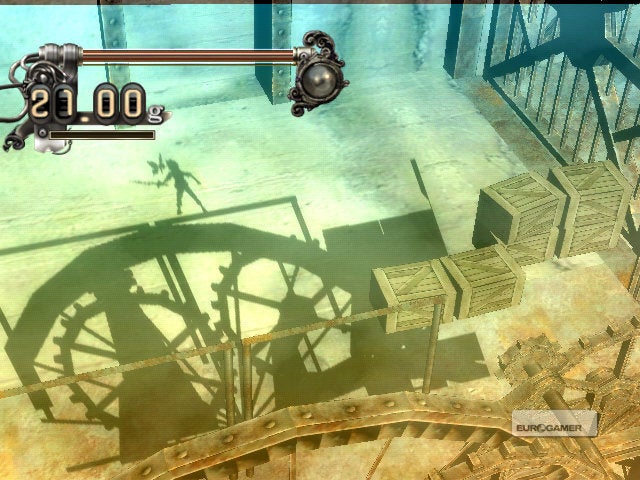 On: Wii / Developer: Hudson / Publisher: Konami / Release: 2010
Another Wii exclusive, one which may not have big-name characters or star designers attached, but which is still attracting attention thanks to its arty visuals and unique gameplay. You follow the adventures of a shadow-boy trying to climb a mysterious tower, solving puzzles and fighting off enemies along the way. Your job is to move lights in the foreground to create new shadowy pathways and help him reach inaccessible areas. It's probably best to take a look at the screenshots to understand what all the fuss is about. Expect Lost in Shadow to earn widespread critical praise, get lots of mentions during arguments about whether games are art and sell about 23 copies.
Project Needlemouse
On: PS3, Xbox 360 / Developer: SEGA / Publisher: SEGA / Release: 2010
Many veteran Sonic fans cheered when SEGA announced the series is going back to its 2D roots for this new instalment, codenamed Project Needlemouse. But there are many questions still to be answered: Will Richard Jacques do the soundtrack? Will Tails return too? What about the Eggman, kookookachoo? Is Sonic really coming home? Or are we in for another 15 years of hurt? And what on earth is that ridiculously complicated guess-the-playable-character competition all about? Never mind the fact there's not so much of a hint as to a possible release date. Oh well, fingers crossed it'll be here in 2010. And won't be rubbish.
Super Mario Galaxy 2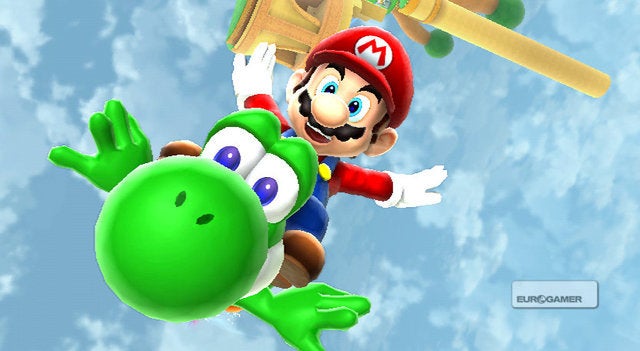 On: Wii / Developer: Nintendo / Publisher: Nintendo / Release: 2010
For many the announcement of a sequel to Mario Galaxy was the major highlight of Nintendo's E3 2009 press conference, apart from Women's Murder Club. Since then few details have slipped out - we know Yoshi will play a starring role, that snow, ghost, flower and puzzle worlds will feature, and that there might be a Super Guide, but otherwise there's not a lot to go on. However, Shigeru Miyamoto has promised more than 90 per cent of the content in Super Mario Galaxy 2 will be "brand new". Expect plenty of surprises, enhancements and ideas of the kind which made the original game so entertaining and enjoyable.
Also in 2010
Gish creator Edmund McMillen will beef up the WiiWare library with his surreal new offering, Super Meat Boy; classic nineties side-scrollers could be enjoying a comeback as Bonk: Brink of Extinction and the new Rocket Knight Adventures get download releases; The Behemoth (the studio which brought us Alien Hominid and Castle Crashers) is promising a 2D platformer with a co-op element for 2010, but a name has yet to be announced; and from the indie community there's black-and-white stunner Limbo, a fully-fledged version of hit Flash game Closure and The Misadventures of P.B. Winterbottom, in which you play a time-travelling pie-thief.