Cloudberry Kingdom dated for a fortnight
The sweet smell of failure.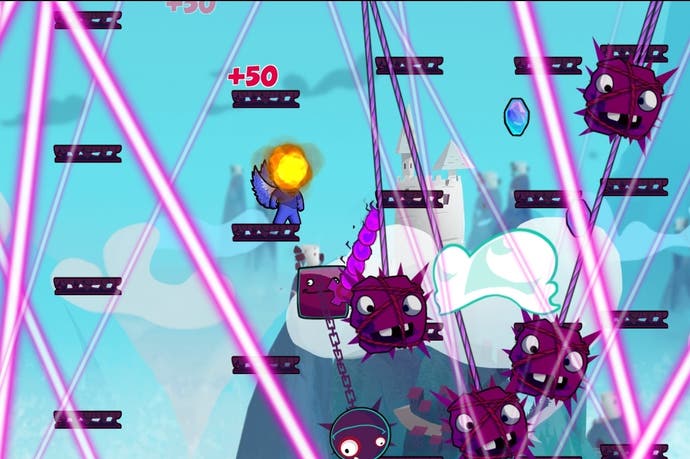 Procedurally-generated platformer Cloudberry Kingdom is now set for a release towards the end of the month on multiple platforms for $9.99 / €9.99 / 800 MSP (about £6.50).
According to developer Pwnee Studios, the game will arrive on PSN 30th July, Xbox 360 and Steam on the 31st, and then Wii U on 1st August. A Vita release will follow later this year.
We've e-mailed the developer to confirm the dates and pricing in the UK and will update as we hear back.
Cloudberry Kingdom's most unique feature is its randomly generated levels that switch up the obstacles in unpredictable ways. Players can choose between various difficulty levels ranging from "unpleasant," to "Abusive, to "Masochistic."
The campaign will feature a Story Mode, Free Play Mode, and score-attack Arcade Mode. Cloudberry Kingdom will also support up to four-player local multiplayer.
Check out Cloudberry Kingdom's frankly insane harshest challenges in the new trailer below.