Spectrum classic Slightly Magic gets remastered on Steam
Wizard!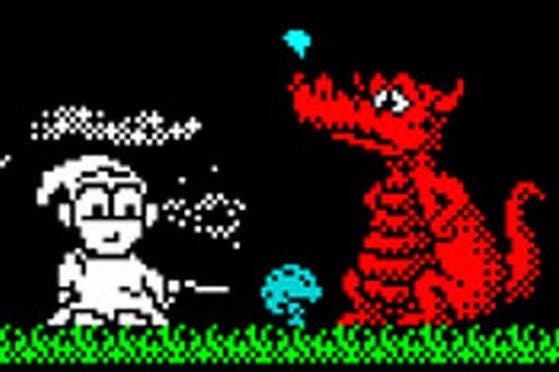 Colin Jones, creator of Rockstar Ate My Hamster, has released a remastered version of his much loved adventure game Slightly Magic.
Available right now on Steam, Slightly Magic - 8bit Legacy Edition features updated ZX Spectrum style graphics that do away with the colour clash of the original, a remastered soundtrack and a director's commentary.
This Dizzy-like adventure should be familiar to anyone old enough to have owned a Speccy. In it, trainee wizard Slightly must rescue Princess Croak from a sunburnt dragon, learning spells that'll turn him into a bird and fish along the way.
To celebrate the launch the 8bit Legacy Edition currently costs only £2.87, which is slightly cheaper than the tape version would have cost back in the day. Be quick though, the 40 per cent discount only lasts until the 6th of October. After that it'll magically morph to its standard price.
I've played through the game already and can safely say the price is well worth it just for the developer's commentary alone. In it, Colin gives us a unique insight into the development and at one point he even teases the eventual release of Slightly Spooky, the long lost sequel to Slightly Magic that was completed in 1993 but never released.