Classic drum-based rhythm series Taiko no Tatsujin debuts in Europe this November
Heading to Switch and PlayStation 4.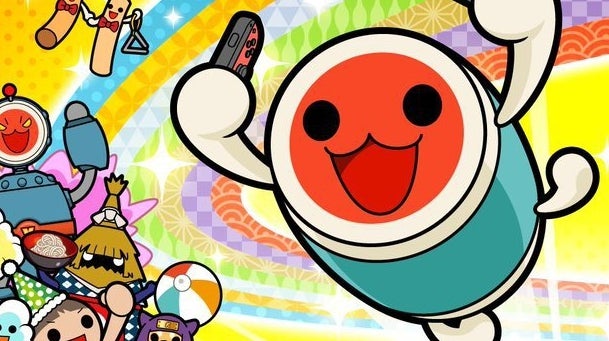 Bandai Namco has announced that its long-running, drum-based rhythm series Taiko no Tatsujin will be heading to Switch and PS4 in Europe on November 2nd.
Amazingly, despite Taiko no Tatsujin's enduring popularity in Japan - the series debuted in Japanese arcades in 2001, and has seen versions on virtually all consoles since then - Namco Bandai's announcement marks the first time that the series will have been officially released in Europe. It did, however, see a single outing in North America on PlayStation 2 in 2004, under the name Taiko: Drum Master.
When Taiko no Tatsujin comes to Europe (and North America for that matter), Switch and PS4 will each receive a distinct version of the game; Switch owners get Taiko no Tatsujin: Drum 'n' Fun!, while Taiko no Tatsujin: Drum Session! is its PlayStation 4 counterpart.
Switch players can use the console's motion-control-enabled Joy-Con's to replicate the original Taiko no Tatsujin arcade experience, which is played using drum sticks and a giant Taiko drum peripheral. The series' classic rhythm action will be complemented by 20 mini-games, plus local multiplayer support so that up to four Switches can perform together. Notably too, the Switch version includes the likes of Kirby and Splatoon 2's squid as playable characters.
In Japan, Taiko no Tatsujin on Switch features over 70 songs (including a soon-to-be-released Studio Ghibli update) and is sold alongside a special drum peripheral. Bandai Namco hasn't confirmed whether either the peripheral or original song roster will make it to Europe, however.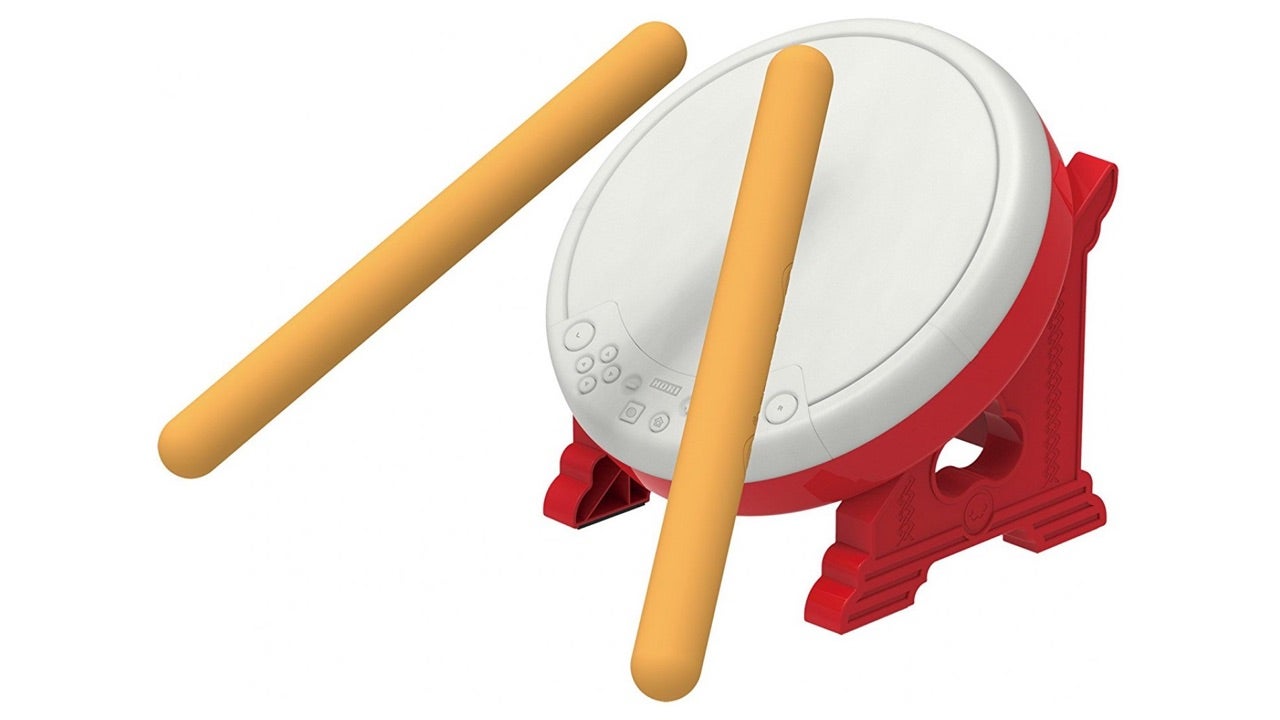 Taiko no Tatsujin: Drum Session! on PlayStation 4, meanwhile, offers a more competitive take on the series' rhythm formula. It features a Ranked Mode, enabling players to connect online and pit their skills against other challengers, plus unlockable costumes, sound effects, and greetings. There are even cameos from the likes of Tekken's Heihachi, Pac-Man, and Hello Kitty.
As a reminder for those too dazzled by the excitement to scroll back up to the first paragraph, Taiko no Tatsujin's historic European arrival occurs on November 2nd.