Choplifter HD release date announced
PC, PSN, XBLA game out next week.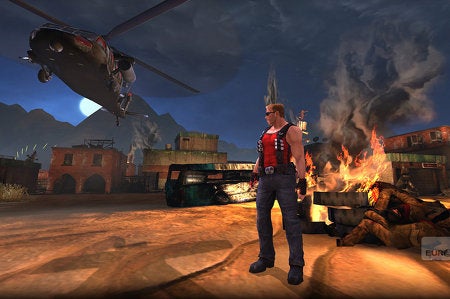 Konami has announced the release dates for Choplifter HD.
The InXile (Hunted: The Demon's Forge) made downloadable game launches on PC and PlayStation Network (in the US) on 10th January for $14.99. Presumably it launches on the European PlayStation Store a day later, on Wednesday 11th January.
The Xbox Live Arcade version launches everywhere on 11th January. It costs 1200 Microsoft Points.
Choplifter HD is an update of the eighties original and features side-scrolling helicopter rescues, with zombies. Controversial video game hero Duke Nukem is a playable character.