Check out the super cool trailer for Narita Boy
Techno sword.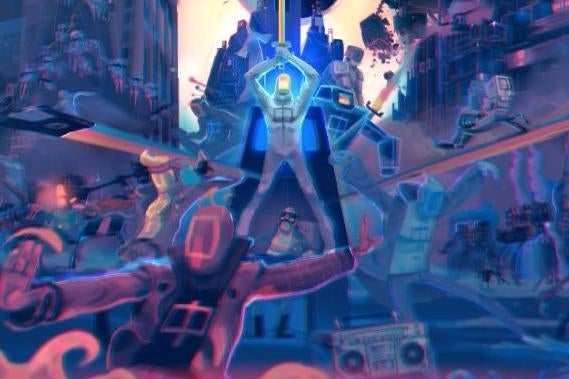 Narita Boy's trailer is one of the coolest I've seen for a video game in quite a while.
The 80s-themed 2D side-scroller features handcrafted pixel sprites, some wonderful animation work and an analog synthesizer-fuelled soundtrack.
The video, below, came out last week and quickly caught the eye. Now, its Spanish developer, Studio Koba, has launched a Kickstarter asking for €120,000 to build the game.
Narita Boy is the brainchild of Eduardo Fornieles, a designer who worked as a concept artist for Vane, the upcoming game from Tokyo's Friend & Foe studio. Fornieles decided to create his own company in 2016 to try to make Narita Boy a reality.
"For the 80s lovers, just imagine a mix of Ready Player One, Another World and He-Man to have a glance of what Narita Boy could be," Fornieles said.
Definitely one to watch.