Cel Damage HD crashes PS3, PS4, Vita next week
Cartoon racer returns as a Cross-buy title.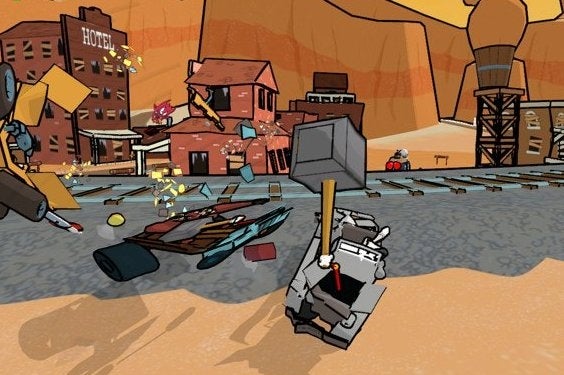 Cel Damage HD will launch for PlayStation 3, PlayStation 4 and PlayStation Vita next Wednesday, 14th May in the UK, the EU PlayStation blog has confirmed.
Originally released back in 2002 for GameCube, PlayStation 2 and Xbox, the cartoon car combat title sees you smashing up rivals' motors in single-player or up to four-player split-screen.
This shiny new version for Sony platforms is a Cross-save and also Cross-buy title, meaning you need to make just one purchase to unlock the game on all three formats.
Is it worth the asking price of €8.99 (about £7.35)? Gameplay footage of the title action lies below to help you judge.