Capcom's next-gen project Pragmata won't launch until 2022
Lunar, see?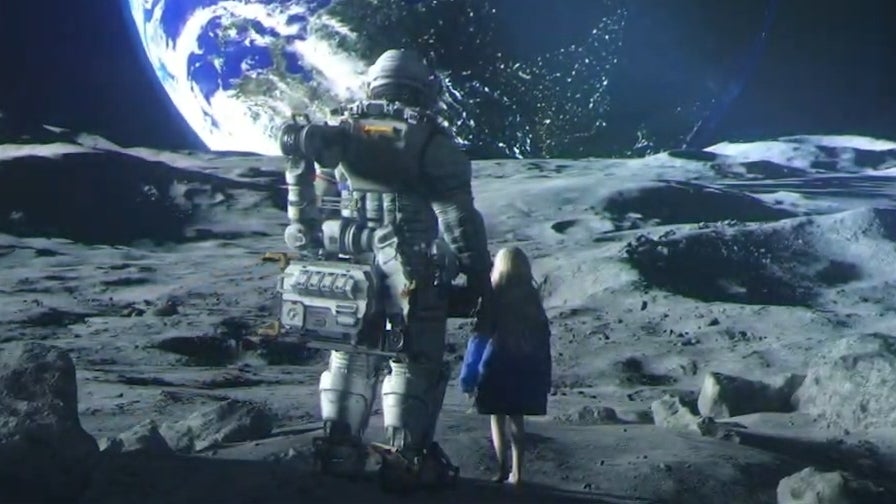 Announced via a curious teaser featuring a robotic-looking astronaut, young girl and holographic cat, Pragmata was a puzzling addition to Sony's PlayStation 5 reveal.
A trailer saw the astronaut scooping up the child and flying off to land on... the Moon.
"What's that?" the girl asks, staring at the Earth? "Freedom," the astronaut replies.
Capcom has now confirmed Pragmata is currently scheduled to launch on PlayStation 5, Xbox Series X and Steam in 2022 - so we've got a long wait ahead to find out more.
Here's the first trailer: