Capcom's Apollo Justice: Ace Attorney revamp on 3DS finally has a release date in the west
Justice for all!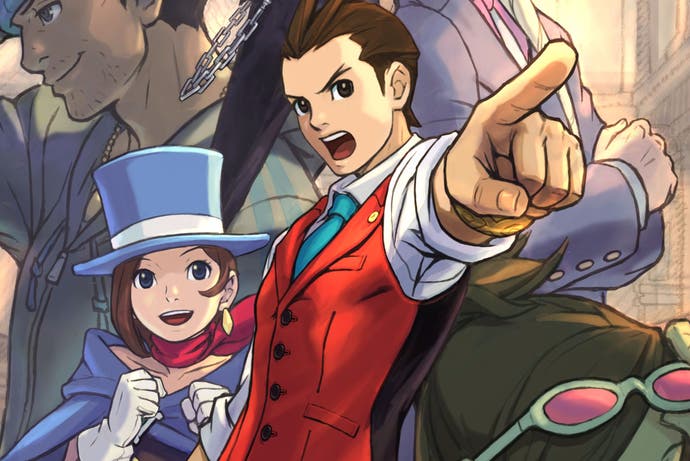 Apollo Justice: Ace Attorney's 3DS revamp will launch in the UK on November 23rd and in the US on November 21st, Capcom has announced.
Apollo Justice: Ace Attorney first released on DS in 2007, and was the fourth game in Capcom's daffy courtroom drama series. It marked the debut of rookie lawyer Apollo Justice as series protagonist, following the conclusion of the original Phoenix Wright-led trilogy.
Capcom's new 3DS revamp features upgraded, 3D visuals and a couple of other minor additions, including a text-skip function, and the option to play the Japanese edition of the game. "Keen eyes," says Capcom, "will be able to spot some differences in some background signs and art between the Japanese and English versions."
"Upon successfully completing the game's first case," explains Capcom, "Apollo is asked to join disbarred attorney Phoenix Wright and work alongside Phoenix's adopted daughter, Trucy. The pair go on to solve a series of quirky crimes including the theft of a noodle cart and the disappearance of a pair of magic panties!"
Apollo Justice: Ace Attorney is a digital eShop-only release, and very reasonably priced at $19.99 in the US. I'll try and find out what it'll cost in round English pounds.