Capcom unveiling mysterious new Resident Evil game in September
Clues point to an Outbreak successor.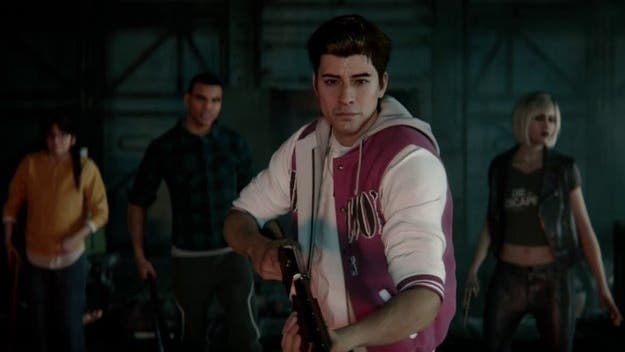 Riding high on the glory of this year's wonderful Resident Evil 2 remake, Capcom is teasing the imminent reveal of a new Resident Evil game, currently going by the name of Project Resistance.
According to the publisher's tantalising new website, Project Resistance will be formally unveiled by way of a teaser trailer on Capcom's YouTube channel at 4pm in the UK/8am PST on Monday, 9th September. However, attendees at this year's Tokyo Game Show, running from 12th to 15th September, can see gameplay footage of the new title at Capcom's booth, and Project Resistance will be playable "by advance registration", but only for residents of Japan.
As for the exact nature of Project Resistance, that's still shrouded in secrecy. About all Capcom is saying officially for now is that it'll be making its way to PS4, Xbox One, and PC. Unofficially, however, it seems the publisher may have let on a little more than it intended to.

According to an enterprising member of the Resident Evil subreddit (going by the name of 5eye-samurai), it's possible to obtain a number of preview images by running the trailer livestream URL into a YouTube thumbnail grabber.

https://twitter.com/Nibellion/status/1167057223312449536

The result, as captured by Twitter user Nibellion above, is a small selection of images showing a group of four survivors working in unison against an unseen threat. That, in turn, has lead some to speculate that Project Resistance may in fact be a modern day revival of Capcom's co-op survival horror spin-off Resident Evil Outbreak.

We'll know for sure, of course, when the official reveal occurs in a week and a half's time.