Call of Duty WW2 multiplayer shown off by Sony
Juno what to expect.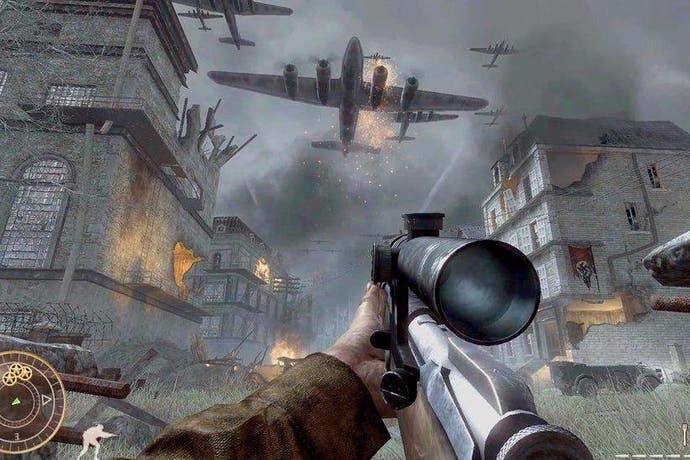 Sony showed off a trailer for the multiplayer mode of Call of Duty WW2 at its E3 conference, confirming that yes, there is multiplayer, and it skips across the various European battlefields you might expect.
It looks pretty straightforward stuff, in the main, and CoD's stock has fallen a touch in recent years, which is probably why it skipped past mid-montage rather than getting the red carpet treatment that heralded its arrival as a PS4 marketing deal.
Still, it's loudly heralded as Actual In-Game Footage (albeit sans HUD) so that's nice, and it Sledgehammer's turn to do Call of Duty this year - that studio always puts on a good show. We'll doubtless get some time with the game on the show floor later in the week.