Burnout Paradise and BioShock trilogy headed to Nintendo Switch
Plus XCOM 2, Borderlands, Panzer Dragoon: Remake.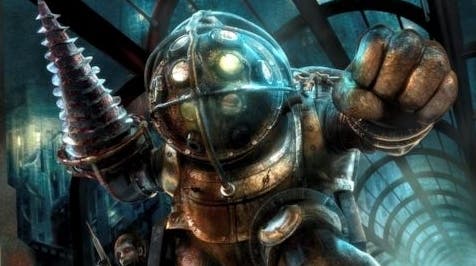 Today's mini Nintendo Direct brought with it a small flurry of Nintendo game announcements - but also many release dates for games already released elsewhere and now coming to Nintendo Switch for the first time.
Most exciting among them - the classic racer Burnout Paradise in its recent Remastered form (though there's no release date for that one yet) and the full BioShock trilogy.
BioShock will join a host of other games published by 2K - including XCOM 2 and Borderlands - all releasing on 29th May. This day will see the launch of:
The XCOM 2 Collection - containing XCOM 2, four DLC packs, the War of the Chosen expansion
The Borderlands Legendary Collection - containing Borderlands 1, Borderlands 2, Borderlands: The Pre-Sequel
The BioShock: The Collection - containing BioShock Remastered, BioShock 2 Remastered and BioShock Infinite: The Complete Edition, each also available separately
Other games coming to Nintendo Switch include Panzer Dragoon: Remake and Star Wars Jedi Knight: Jedi Academy, both available today.
Bravely Default 2, meanwhile, also gets a demo today.
And further down the line, Nintendo firmed up release dates for Star Wars: Episode 1 Racer ("soon"), Saints Row 4: Re-Elected (27th March), Trials of Mana (24th April), The Elder Scrolls: Blades (spring), Minecraft Dungeons (spring), Warhammer 40,000: Mechanicus (May), Mr. Driller DrillLand (25th June), The Legend of Heroes: Trails of Cold Steel 3 (30th June), Catherine: Full Body (7th July) and Vigor (autumn).
Catch up with today's full Nintendo Direct below: