Bloober Team's Blair Witch game getting the standalone VR treatment for Halloween
"Coming first" to the Oculus Quest.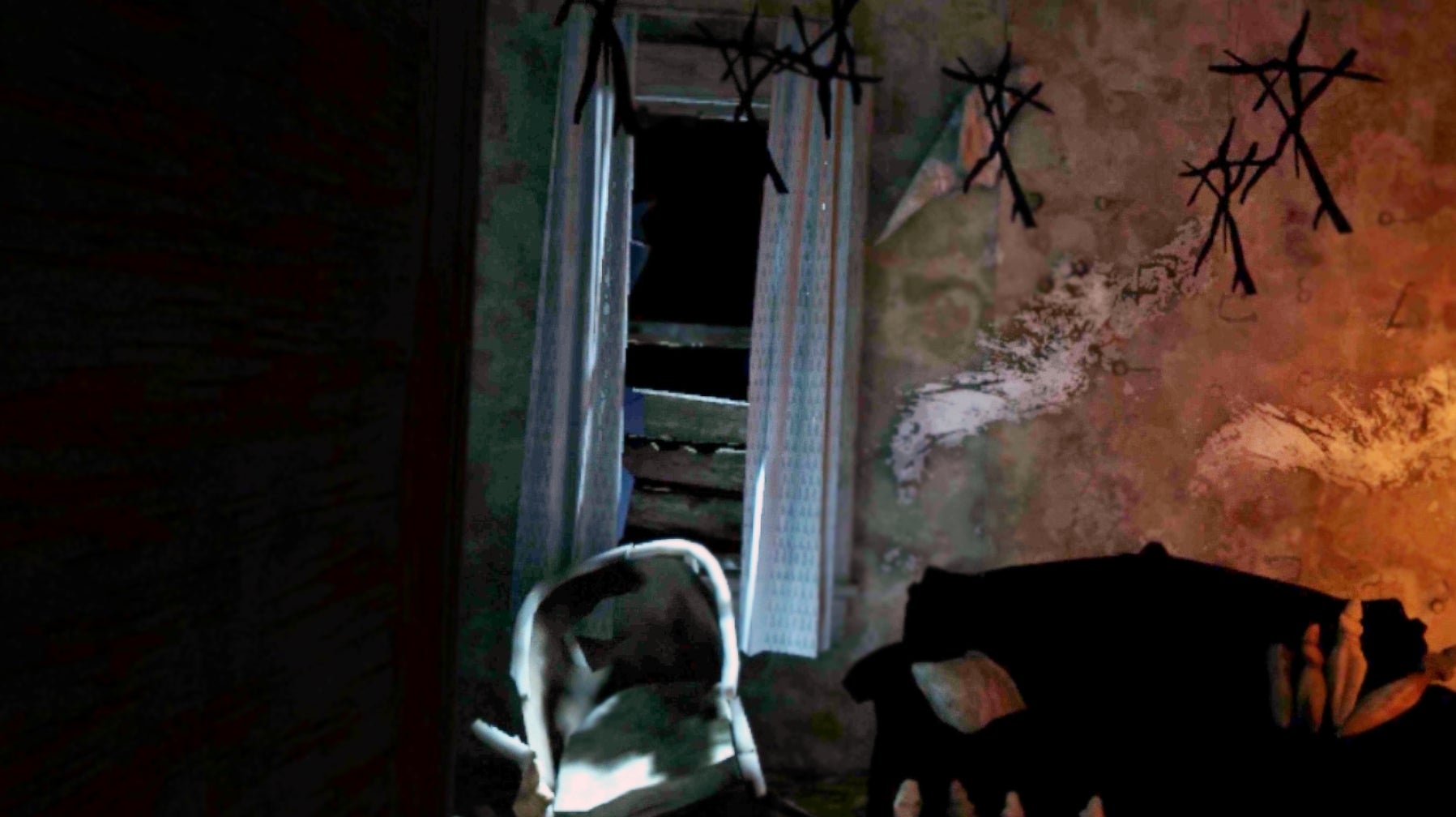 Layers of Fear and Observer developer Bloober Team has announced it'll be giving players the opportunity to stuff their faces right into the dank, haunted woods of its Blair Witch horror effort, when it comes to Oculus Quest on 29th October. And yes, you can still pet the dog.
Blair Witch released on PC and consoles last year, and saw Bloober taking its distinctive brand of surreal, spatially impossible horror deep into the Black Hills forest in Burkittsville, Maryland, where former police officer Ellis Lynch - and his dog Bullet - join the hunt for a missing boy.
The end result was effective, if rather uneven, with Bloober's gorgeously atmospheric, derangedly looping woodland set-pieces expertly capturing the sense of being lost, isolated, and exposed among the trees. Less captivating, however, was its rather trite handling of Lynch's backstory and floundering pace, particularly in its painfully protracted finale.
Interestingly, though, Bloober's VR adaptation of Blair Witch looks to do more than just shove the original experience into a headset. On the gameplay front, it promises newly designed interactive environments, new in-game events "to surprise and scare players", plus "additional encounters with the mysterious forces that lurk in the forest".
It also brings a range of new features and tweaks that take advantage of Oculus' motion controllers. You can, for instance, snap branches, stack objects, and directly interact with the environment - opening drawers, pushing keypads, and so on. It's also possible to map out your thoughts on paper using an "interactive marker" and, best of all, there are new ways to directly interact with Bullet, with players able to pet, feed, and play fetch with their adorable furry pal.
Quite what sort of impact all this will have on the original experience remains to be seen, but Blair Witch: Oculus Quest Edition will cost $29.99 USD (around £23) when it launches on 29th October via the Oculus Store. Notably too, Bloober describes its VR adaption as "coming first" to Oculus Quest, suggesting it might make its way to other devices at some future point.