Bit.Trip dev is releasing "existential rhythm action game" Laserlife this month
UPDATE: European release date confirmed for September.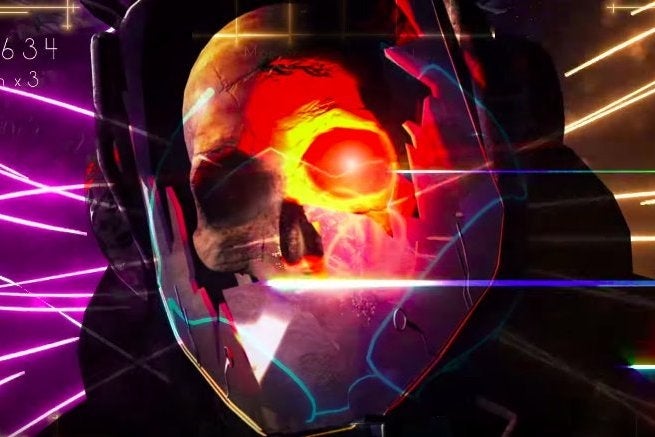 UPDATE 21/09/2015 11.42pm: Developer Choice Provisions has confirmed to Eurogamer that Laserlife will come to European PS4s on 29th September, one week after its North American release.
The Steam release on PC and Mac is still 22nd September globally, while the Xbox One release will come to both Europe and North America in "early October".
ORIGINAL STORY 11/09/2015 9.45pm: Bit.Trip and Woah! Dave developer Choice Provisions (formerly Gaijin Games) is releasing its next rhythm action affair Laserlife on PC and PS4 very shortly. The Steam and North American PSN release is slated for 22nd September, and the developer confirmed to Eurogamer that it will come to Europeon consoles soon after.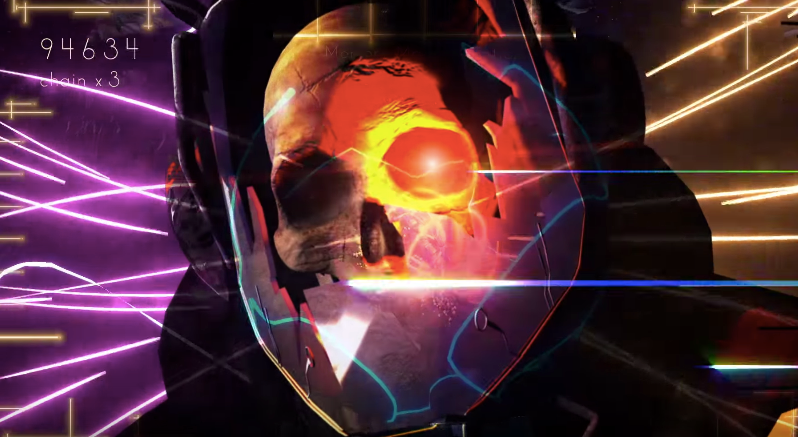 "We don't have an exact date for Europe yet, but we've submitted the game to SCEE for QA and intend to release in Europe as soon as it's approved," said Choice Provisions' Dant Rambo. "We should have a date for you soon!"
"The hope for Xbox One is early October," he added. "We can't say definitively because the game is in QA still."
So what is Laserlife, you ask? Studio co-founder and project lead Alex Neuse described it on the PlayStation Blog as "an interactive biography about a dead astronaut floating through deep space who is discovered by future intelligences who have no concept of humankind."
Occupying the role an extra terrestrial entity, you'll have to extract the dead astronaut's memories through a Rez-like rhythm-based neon light show.
"Mike Roush, the other Choice Provisions Co-Founder, and I are fascinated by what makes a human a human. What makes us whole, and are we simply the sum of our accomplishments, or are we more?" said Neuse. While the developer teased these themes in the Bit.Trip saga, those games were meant to be very challenging whereas Laserlife will have an adjustable difficulty so anyone can experience the story in full.
"Laserlife is an experience that's meant to be played through in one sitting," Neuse continued. "It's an exploration, largely through symbolism, of what it means to be a human. By the end of the game, you will have unlocked several key memories of the astronaut's life, allowing you to review their existence, as if looking at a portrait. By the end, you should feel as if you know this astronaut. And your knowing holds value in the knowing itself."