BioShock movie again "on hold" as director quits project
Juan Carlos Fresnadillo ditches film.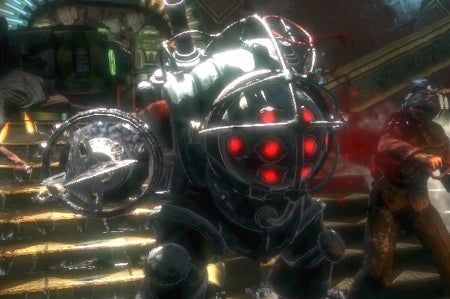 The BioShock movie has suffered yet another blow after its director quit the film.
Juan Carlos Fresnadillo was set to direct with Pirates of the Caribbean shot-caller Gore Verbinksi as producer. But he's walked away.
"To be honest, by now, I'm completely out of that, and developing other stuff," he told IndieWire. "Right now it's on hold. The studio and the video game company, they have to reach some kind of agreement about the budget and the rating."
A film adaptation of the FPS classic was first announced back in 2008 before it took up residence in development hell.
In April 2009 Universal Studios demanded Verbinski trim down the project's swollen $160 million budget, and then, in February 2011, pre-production on the movie version of 2K's BioShock franchise ground to a halt after no studio was found who was willing to invest in an R-rated version of the tale.
Verbinksi said he wasn't willing to sanitise his "really, really scary" vision for the film in order to make it a more commercial prospect. "I couldn't really get past anybody that would spend the money that it would take to do it and keep an R rating," he explained at the time.
"Alternately, I wasn't really interested in pursuing a PG-13 version. Because the R rating is inherent. Little Sisters and injections and the whole thing. I just wanted to really, really make it a movie where, four days later, you're still shivering and going, 'Jesus Christ!'
"It's a movie that has to be really, really scary, but you also have to create a whole underwater world, so the price tag is high. We just didn't have any takers on an R-rated movie with that price tag."
BioShock creator Ken Levine said in November last year there was "no need" to get the movie made.
"For us there's no burning [desire] to have a movie made just to get it made," he said. "For us and for Take-Two, it's really got to be something that will a) give the fans something that they want, and b) for those who don't know BioShock, really introduce them to something that is consistent with the game, and is it going to be a good representation of the game.
"There are differences between games and movies, no doubt, but the movie has to draw from the same DNA in terms of the world and the story beats. But you know, we don't have a need to get it made."