Big No Man's Sky update out this week
UPDATE: Out today, new video shows off new features.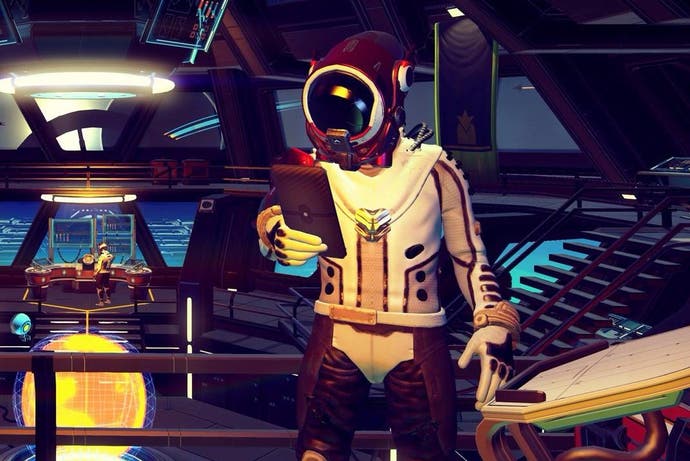 UPDATE: The No Man's Sky Path Finder Update comes out today. Hello Games has released a new video showing off the game's new features.
The update adds land vehicles, a permadeath mode and PS4 Pro support. Bases can now be shared online. Here's a summary, from Hello Games:
PlayStation 4 Pro Support, and 4K optimisation
Improved Lighting and Visuals
Owning Multiple Ships
Base Sharing Online
Steam Workshop Integration
New Vehicles - 3x Exocraft
Permadeath Mode
Build and Share Vehicle Race Tracks
Ship Specialisations and Classes
New currency and shops with Traders for tech and constructs
Double the the amount of variety in Base Building
Multi-tool Specialization and Classes
New Weapons and Weapon Modes
Photo Mode
Improved Discovery Menu
Most requested Quality of Life Improvements
50% more original music for 65daysofstatic
The patch notes are over at the No Man's Sky website.
ORIGINAL STORY: The Path Finder Update adds a new vehicle that aids home planet exploration, Hello Games said in a post on the No Man's Sky Steam page.
Here's the blurb from Hello Games:
That's all we have for now. Patch notes will be released when the update goes live.