Big developer sessions update for EGX Rezzed
Alien: Isolation! Dreamfall Chapters! Volume! ANGELINA! Panels! More!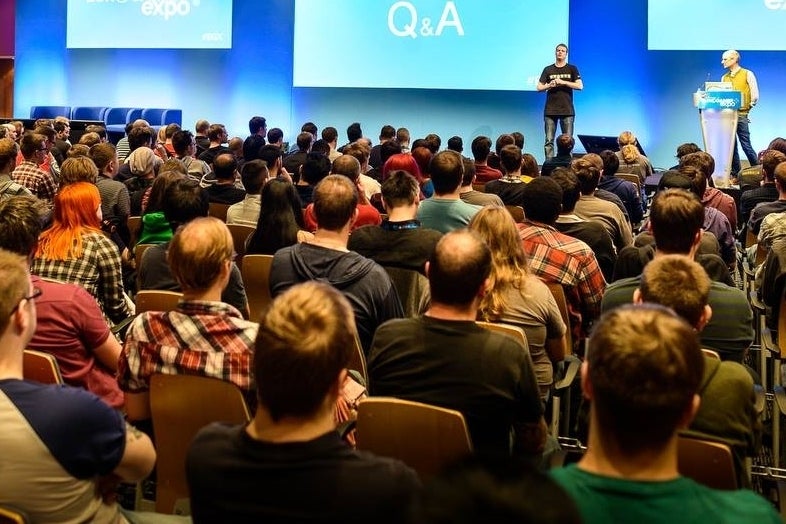 With EGX Rezzed now a little over a month away, today I'm very pleased to announce the majority of this year's developer sessions and confirm that, as with our previous events, every one will be live-streamed on Eurogamer.net. Woo!
The show takes place at the NEC in Birmingham from 28th-30th March. We have a full schedule of sessions on the hour from the first one at 12pm (noon) until the last at 5pm, and while I can't unveil absolutely all of them today, I can reveal a lot of them.
Highlights on Friday 28th March include the previously announced DayZ developer session at 1pm, for which Bohemia Interactive's Dean Hall has promised "something really special".
Straight after DayZ, Thomas Was Alone developer Mike Bithell will be on stage at 2pm to talk about Volume, his upcoming stealth game.
He will be followed at 4pm by Spilt Milk Studios, whose indie title Tango Fiesta is an 80s-themed co-op shooter roguelike that began life in the Creative Assembly Game Jam at last year's show before it was signed up by Mastertronic for full release. Tango Fiesta is playable on the show floor, too, where attendees can also meet the Spilt Milk team.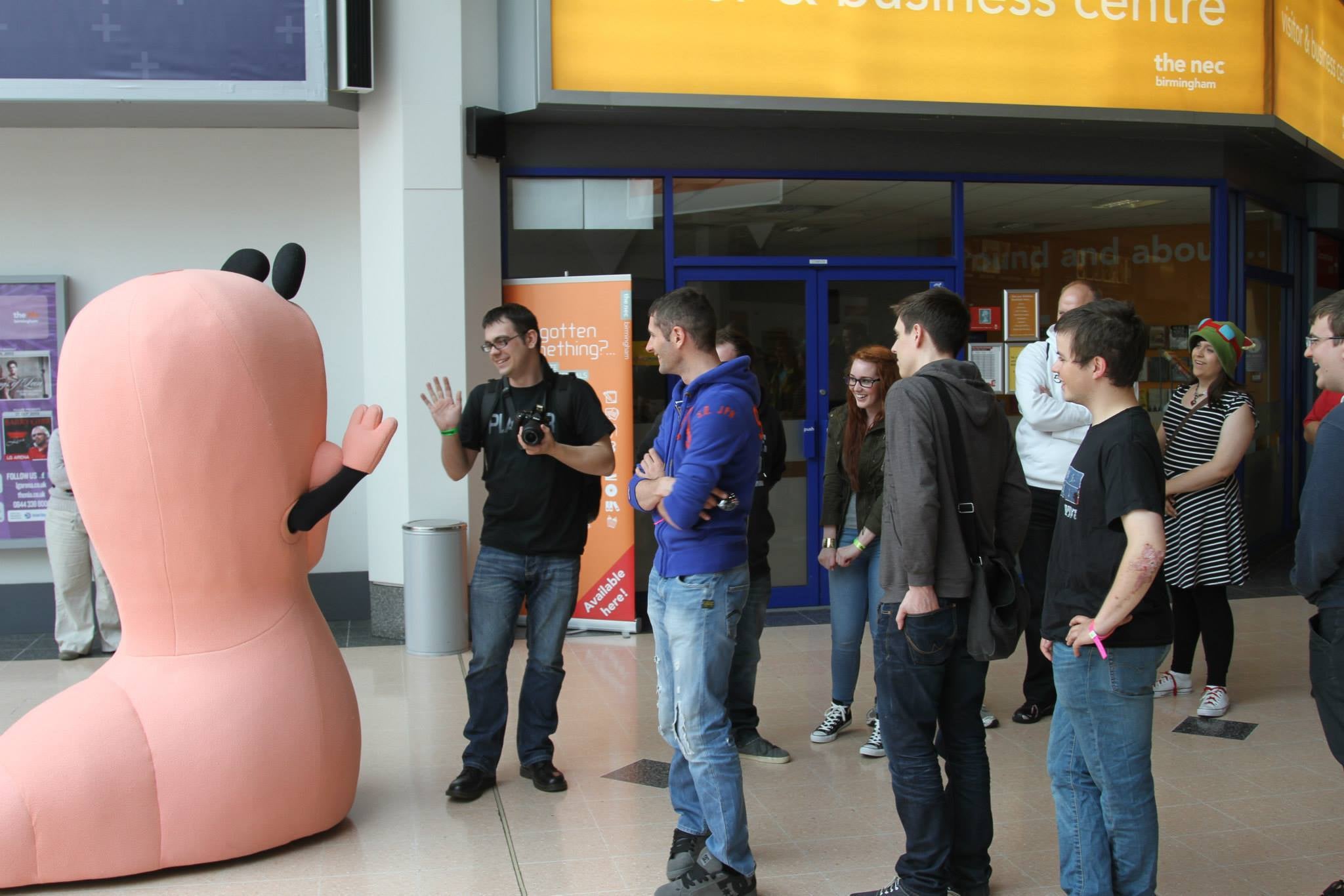 At 5pm, researcher Michael Cook makes his EGX Rezzed debut to introduce visitors to ANGELINA, the AI that makes video games, in the last session of the day. If you haven't heard of Michael Cook and ANGELINA before, read our feature on them from last year.
Saturday 29th March is also packed with interesting sessions. At 1pm, writers from Eurogamer.net will host a panel on fear and horror in games, featuring the likes of Dean Hall and Creative Assembly's Al Hope, creative lead on Alien: Isolation.
Then at 2pm, Red Thread Games will also be on stage to present progress on Dreamfall Chapters. Developer Ragnar Tornquist promises live gameplay, a new teaser trailer and character reveals exclusive to Rezzed. "We'll walk through the opening parts of the game, highlighting some of the new features and locations," said Tornquist. "Also, we'll squeeze in a brief, world-premiering peek at our upcoming survival horror adventure Draugen!"
At 3pm, Creative Assembly will show off its progress on Alien: Isolation, the studio's ambitious new survival horror game for PC and consoles, which will also be playable on the show floor throughout the show. I'm told the studio plans to "delve deep into the development of the game from its 70s lo-fi/sci-fi design ethos to its recreation of Ridley Scott's original Alien, the universe's deadliest killer". Alien: Isolation will also be playable on the show floor.
Closing out Saturday at 5pm, Eurogamer.net's Robert Purchese will interview Dean Hall live on stage about his work on DayZ and - assuming he's up for it - what he sees in his future.
Sunday 30th March has a panel with a different spin, as writers from Eurogamer.net quiz top developers about storytelling in games at 1pm.
Straight after that at 2pm, it's time for "Oh no! More zombies." Project Zomboid developer The Indie Stone and DayZ's Dean Hall explain why no one can keep the undead down...
Then at 4pm, it's the Creative Assembly Game Jam session. Participants in the Game Jam will have spent all of the first day at the show putting together a game based on a single theme, and this session is a chance for them to show their game to a panel of judges for the chance to win Intel Ultrabooks.
Here's a quick list of sessions announced so far:
Friday 28th March
| | |
| --- | --- |
| 1pm | DayZ (Dean Hall from Bohemia Interactive) |
| 2pm | Volume (Mike Bithell) |
| 4pm | Tango Fiesta (Spilt Milk Studios) |
| 5pm | Come meet ANGELINA, the AI that makes video games (Michael Cook) |
Saturday 29th March
| | |
| --- | --- |
| 1pm | Fear and horror in games (Dean Hall, Al Hope from Creative Assembly, Will Porter from The Indie Stone) |
| 2pm | Dreamfall Chapters (Ragnar Tornquist from Red Thread Games) |
| 3pm | Alien: Isolation (Al Hope, Gary Napper and Jon McKellan from Creative Assembly) |
| 5pm | Dean Hall live interview |
Sunday 30th March
| | |
| --- | --- |
| 1pm | Storytelling in games (speakers TBA) |
| 2pm | Oh no! More zombies (developers of Project Zomboid and DayZ) |
| 4pm | The Creative Assembly Game Jam |
For those of you wondering how we choose the sessions, I look for exciting concepts, raw ambition and entertaining people. Not everyone I go after can make it, obviously, but hopefully if you come along you'll agree we have an interesting mix of lively speakers and subjects. EGX Rezzed is a show with a special vibe and I hope the sessions reflect that.
If you'd like to get involved in EGX Rezzed or EGX London, which takes place later this year, you can reach me through Eurogamer.net or on Twitter.
Anyway, there will be more session announcements to come in the next few weeks as I confirm the stuff that's going to fit into the gaps. We'll let you know on Eurogamer when there's more to talk about, but you can also follow EGX Rezzed on Twitter and on Facebook for regular updates.
And we hope to see you at the show! Do say hi.