Bethesda's new Elder Scrolls RPG for mobile looks really rather good
Coming this autumn for Android and iOS.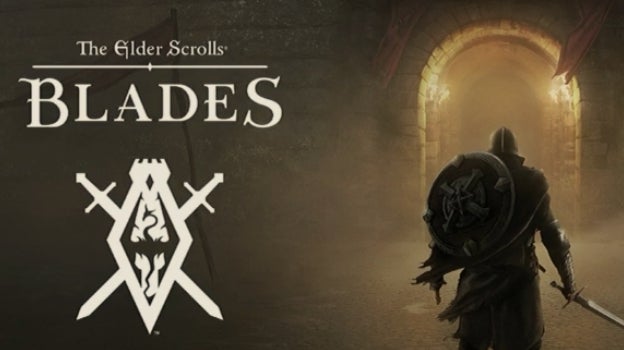 Bethesda has built a whole new first-person Elder Scrolls role-playing game especially for mobile. It's called The Elder Scrolls: Blades and will be released this autumn on iOS and Android for free (presumably with in-app purchases).
Blades has been designed specifically for touch screens, and can be played in portrait as well as landscape orientation. You tap to move or use on-screen dual sticks, and combat (both melee and magic) follows your swipes and timings (think Infinity Blade). The world is a mix of handcrafted and procedurally generated, and you will create your own character to explore it as you would in a traditional Elder Scrolls RPG.
Blades has three modes: Abyss, which is a roguelike challenge in an endless dungeon to see how far you can go; Arena, where you battle other players one on one; and Town, the game's main mode, which is tied to a story about you, a member of the Blades, returning home to find it in need of rebuilding.
We've brought the beauty of an Elder Scrolls game to mobile.

The Elder Scrolls: Blades provides a massive first-person RPG experience you can play on your phone during those "important meetings". ;) #BE3 pic.twitter.com/sZzShIw3DV

— Bethesda Game Studios (@BethesdaStudios) June 11, 2018
Town hubs will be unique to you. You'll expand and grow them, and shape them your way. You'll be able to visit your friends' towns to see their handy work, too.
Bethesda intends to put The Elder Scrolls: Blades on every device it can, including PCs, consoles and VR. And all devices will connect to each other (even Xbox and PlayStation?), so you'll be able to play against someone on a PC while on your phone, for instance.
Check Blades out in the trailer above - it looks really rather good.