Behold! The upcoming $499 1080p NES remake
Wooden SNK Neo Geo CMVS dev, Analogue Interactive, recreates Nintendo history.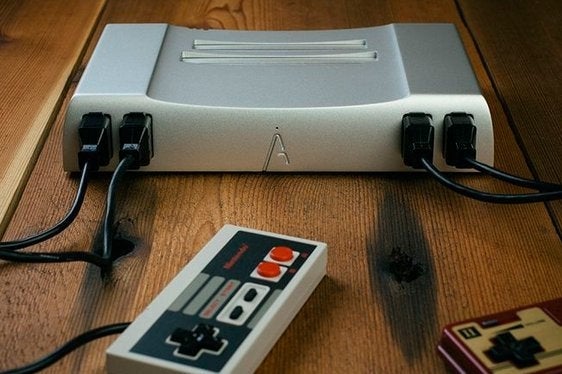 Ostentatious retro hardware boutique manufacturer, Analogue Interactive - best known as the company behind the £400 / $649 wooden SNK Neo Geo CMVS - has begun taking pre-orders on a $499 modern take on the NES and Famicom entitled the Analogue Nt.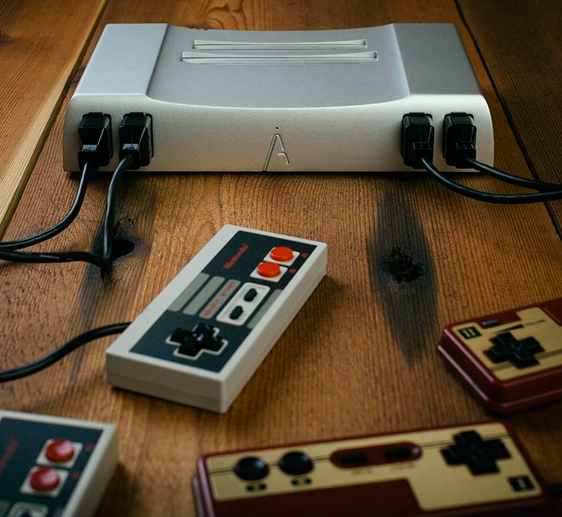 Like the wooden SNK Neo Geo CMVS before it, the Analogue Nt is a contemporary interpretation of old hardware with some spruced up features. Chief among these is that it has four controller ports, unlike the original NES or Famicom hardware. Furthermore, it supports HDMI 1080p/720p output (but this requires a separate $49 HDMI Adapter), RGB, Component, and S-Video Composite cables.
The manufacturer noted that its HDMI cables are "a true upscaler (no stretching) and [that it] outputs 1080p or 720p perserving the original aspect ratio. It even has a built in scanline generator for that retro CRT feel."
One reason for the Analogue Nt's insane price is that it's a damn fine looking system that's "precision fabricated from a single, solid block of 6061 aluminum" and is "engineered with an uncompromising attitude to quality." It basically sounds like the NES James Bond would buy if he wasn't so busy saving the world and getting romantically entangled with femme fatales.
To personalise the already incredibly niche system, Analogue Interactive offers the option to produce it in various colours (black, pink, blue and red) for an additional $49.
As such, the Analogue Nt is comically expensive, but as Eurogamer features editor Martin Robinson is fond of saying: "Can you really put a price on class?"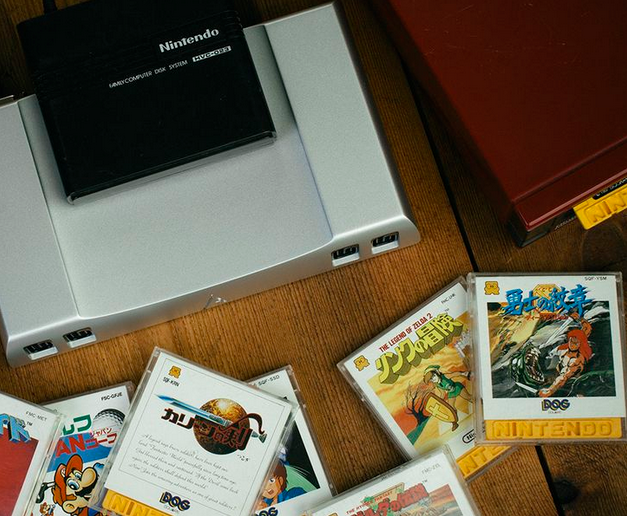 Digital Foundry contributor Damien McFerran didn't seem to think so when he enthusiastically recommended the wooden SNK Neo Geo CMVS - a product he felt was reasonably priced given its superb quality. "If you consider yourself to be an avid retro gamer than this is unquestionably the best way to experience one of the finest and most enduring video game platforms in the history of the medium," he wrote in his wooden SNK Neo Geo CMVS appraisal.
As far as region protection goes, Analogue Interactive noted on its FAQ that "while the Analogue Nt is region free and uses the original Nintendo CPU and PPU - it uses the NTSC 60 Hz PPU versus the PAL 50 Hz PPU." As such, it noted that "compatibility issues with certain PAL titles may exist."
The Analogue Nt starts shipping this summer. If you've got some (i.e. a lot of) extra funds lying around, feel free to pre-order this fancy schmancy restoration from Analogue Interactive's online store.