Be the oozing flesh-monster (and eviscerate humans) in "reversed-horror game" Carrion
Gore blimey.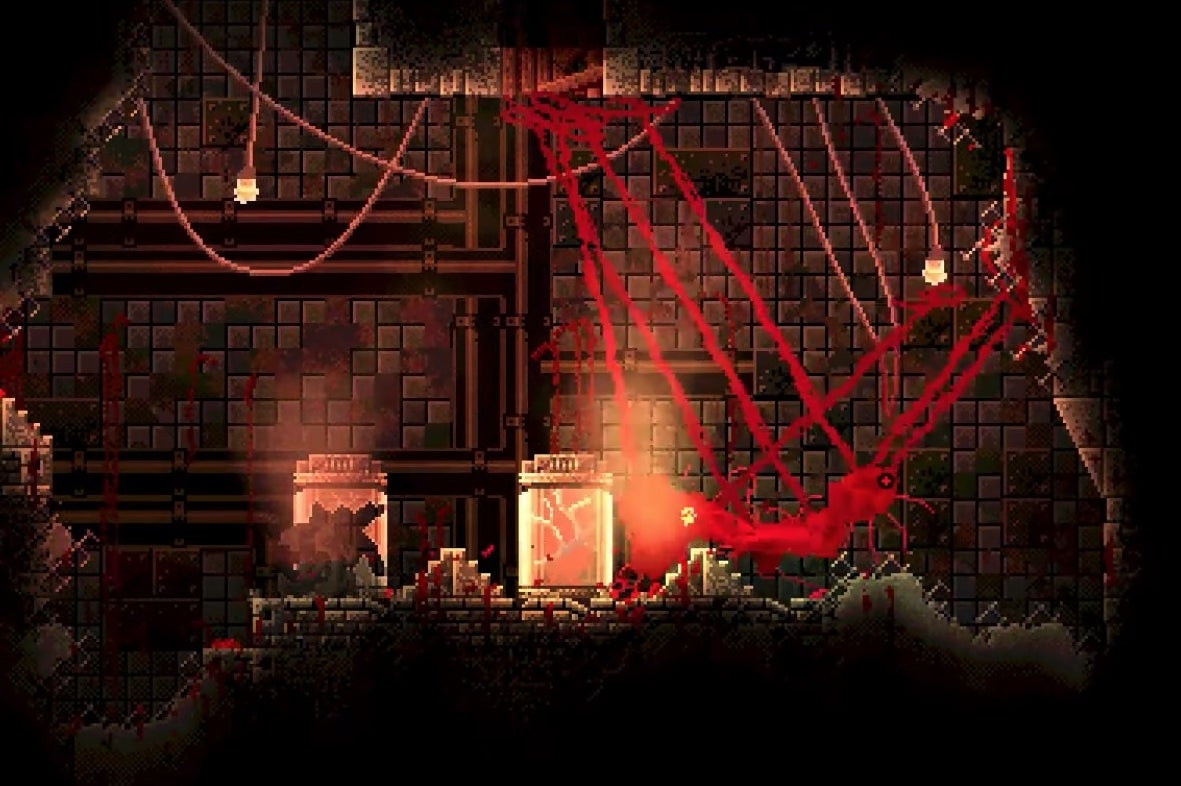 Video games, some say, are all about wish fulfilment. And if you've ever wished to be a giant, oozing blob of flesh and tendrils, well, boy, do I have the game for you: say hello to developer Phobia Game Studio's Carrion, in which the monster is you.
Carrion is the follow-up to Phobia's Butcher, which was a tough, gory, side-scrolling shooter that cast you as a cyborg intent on wiping out the last remnants of humanity. Carrion has equal disregard for mankind; this time, in a reversal of Alien and the like, you're a rampaging flesh beast, loose among the labyrinthine innards of a shadowy industrial complex.
You'll go face-to-feeler with an assortment of heavily armed humans, all very much eager to stop you chewing off their squidgy bits and wrenching off their limbs.
"I think I'm making a reversed-horror game", tweeted Phobia's Sebastian Krośkiewicz of Carrion while it was still in the early stages of development last year, "The player isn't gonna be the scared one." And what does a reversed-horror game look like, you might ask? Well, you can see for yourself in the gruesome trailer above.
Carrion was only officially announced as being a thing-that-would-actually-become-a-real-game last month (apologies for being a little slow to pick up on this one), but already Phobia has offered a more detailed look at Carrion's viscera-strewn action.
In the latest pre-alpha gameplay trailer, above, there's a clearer look at the gloriously gory protagonist's preferred method of locomotion - namely, clamping its sinewing tendrils onto things and flopping around in a distinctly queasy manner. You'll also find some of the, uh, creative ways you'll be able to dispatch your horrified human foes in order to consume them and grow larger. Spine removal may be involved.
Sadly, there's not much more to share about Carrion right now - unless you're a particular fan of animated gifs, that is. There's no firm word on potential release platforms, or indeed a potential launch date - YouTube says TBA, while the Media Indie Exchange website says 2020. Hopefully though, it won't be too long before Phobia is ready to reveal more.