BBC iPlayer finally available on Wii U
Playing catch-up.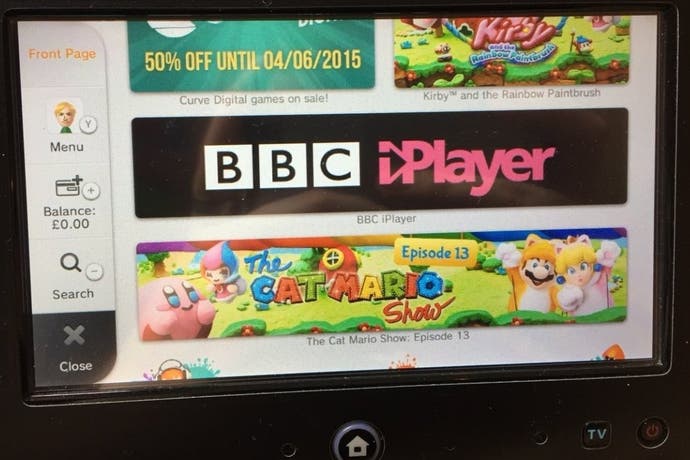 Surprise! BBC iPlayer is now available to download on Wii U and features off-TV play via the GamePad.
The app is only available to Wii U owners in the UK, where it is a free download.
Nintendo Life spotted the download option pop-up today on the Wii U eShop.
Selecting the app will set the file downloading - it weighs in at 94MB. HD playback is also supported.
There's no word on why the service has taken so long to become available on Nintendo's console.
iPlayer was available for PlayStation 4 at that console's launch. Xbox One got its own iPlayer app last December, a year later.