Bandai Namco releases, pulls Cervantes reveal trailer for Soulcalibur 6
Pirate flip.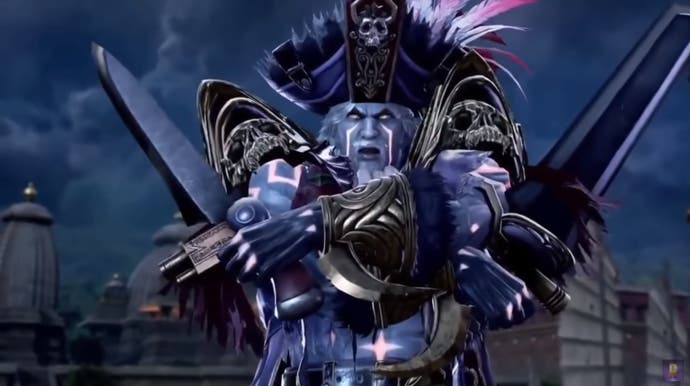 Cervantes, Soulcalibur's famous ghost pirate, is in Soulcalibur 6.
Bandai Namco announced his inclusion in the game with a tweet and a video before pulling all mention of him. Whoops!
But this being the internet, Cervantes' reveal trailer is alive and kicking.
In Soulcalibur 6, Cervantes is described as "the shell of a proud man", and uses his trusty Acheron and Nirvana weapons in the "Memories of Soul Edge" fighting style.
Soulcalibur 6 Cervantes looks as you'd expect, complete with pirate hat, gun sword and spooky skin. He moves reassuringly fast for a big man, with plenty of dicing and slicing moves that look good for rushdown fans.
Raphael is also in the game, judging by the video below. Lots of Soulcalibur 6 leaks all over the shop then!
Expect Bandai Namco to make Cervantes official - again - soon. The game comes out on PC, PlayStation 4 and Xbox One on 19th October 2018.