Bandai Namco announces new PC RPG Blue Protocol
Code Blue.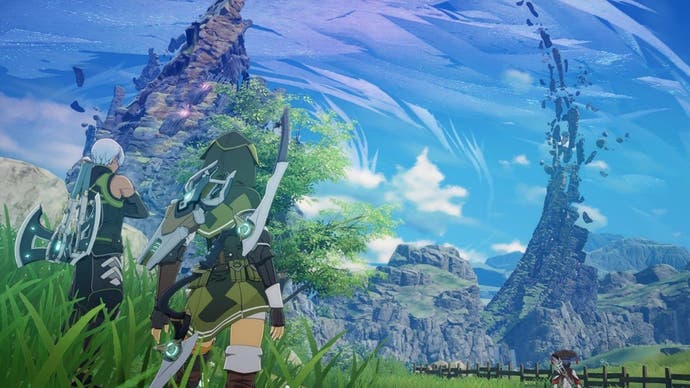 Bandai Namco has revealed Blue Protocol, a new action-RPG coming to PC.
Developed by Project Sky Blue - a team that comprises of both Bandai Namco Online and Bandai Namco Studios developers - the game is reportedly set in a world with "overwhelming graphics along the lines of anime movies". It will include multiplayer, "the qualities of an online game", and uses Unreal Engine 4.
"The world is on the brink of devastation, now is the time to unite," the rhyming game description says (thanks, Gematsu). "March on with friends and strangers, and defeat foes beyond your might. Travel through space and time, to change the future beyond this fight!"
Sadly, that's all we have for now - the announcement really a brief one, and Bandai have only shared a single image (see below). We don't yet know when it'll be released, but we'll update you as soon as we know more.