Author Neal Stephenson becomes Chief Futurist at AR company Magic Leap
"I saw something on that optical table I had never seen before."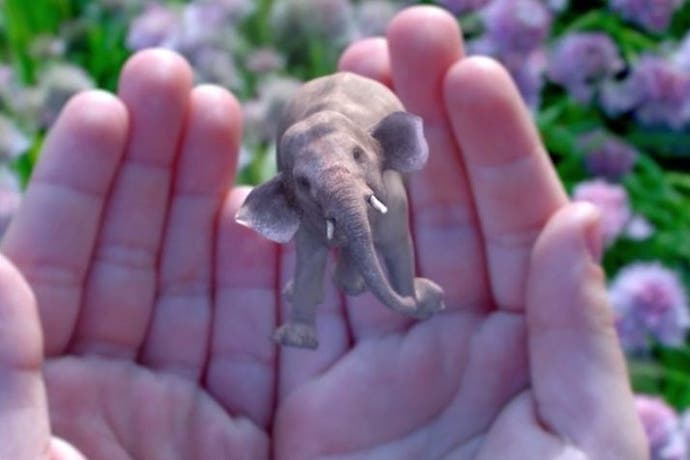 Sci-fi and fantasy author Neal Stephenson has popped up again - having been last seen explaining the indefinite suspension of his Kickstarted sword fighting game Clang.
He's taken the colourful new role of Chief Futurist - a title he accepts "runs the risk of being a disembodied brain on a stick" - at an exciting and mysterious augmented reality company called Magic Leap.
Exactly what Magic Leap is making, I don't know - it seems to be a big juicy secret. But it convinced Stephenson, and he believes The Secret Thing could potentially redefine what games can be.
"In a teeming, overcrowded hardware lab in a South Florida strip mall, I got the demo from Rony [Abovitz], the founder and CEO. Shortly thereafter, I agreed to become Magic Leap's Chief Futurist," he wrote on the Magic Leap blog.
"Here's where you're probably expecting the sales pitch about how mind-blowingly awesome the demo was. But it's a little more interesting than that.
"Yes, I saw something on that optical table I had never seen before - something that only Magic Leap, as far as I know, is capable of doing. And it was pretty cool. But what fascinated me wasn't what Magic Leap had done but rather what it was about to start doing.
"Magic Leap is mustering an arsenal of techniques - some tried and true, others unbelievably advanced - to produce a synthesised light field that falls upon the retina in the same way as light reflected from real objects in your environment. Depth perception, in this system, isn't just a trick played on the brain by showing it two slightly different images."
What Neal Stephenson will do, he said, is think about "what to do with this tech once it is available to the general public".
"Magic Leap is not exclusively about games," he went on, "It's also going to be a great tool for readers, learners, scientists, and artists. Games, however, are a good place to start talking about why this tech is different.
"I sometimes feel that the creative minds who make games have done about as much as is possible in two dimensions. It's hard to imagine how the current crop of games, for example, could be more finely tuned to deliver that particular kind of entertainment.
"It feels like the right time to give those people a new medium: one in which three-dimensionality is a reality and not just an illusion laboriously cooked up by your brain, and in which it's possible to get up off the couch and move - not only around your living room, but wherever on the face of the earth the story might take you. Making such games is not going to be a matter of porting existing ones to the new system. It's going to mean redefining the medium from the ground up."
It looks like Magic Leap has spent the year raising investment. A huge chunk - $541m - was secured in October in Series B financing.