Atari VCS boss insists controversial console is on track for March 2020 release
But Indiegogo backers face yet another delay.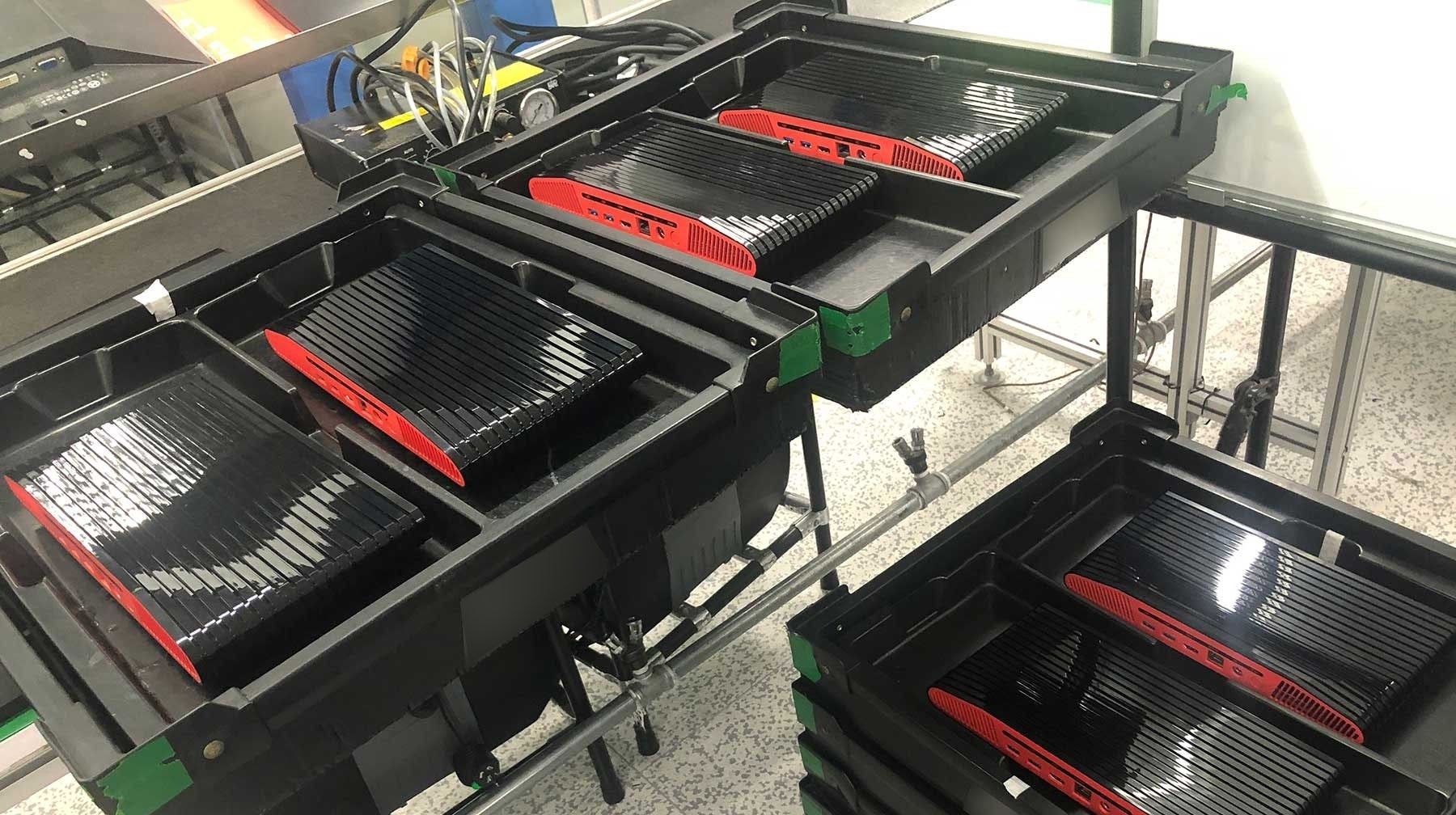 The boss of the Atari VCS has said the console is on track for launch in March 2020 - but Indiegogo backers face yet another delay.
Over 11,000 people backed the Atari VCS on Indiegogo in 2018 to the tune of £2.3m, but the controversial console has faced a number of delays and tough questions about the viability of the product.
In a new self-published Q&A on Medium, VCS boss Michael Arzt insisted the machine was set for a full retail launch in March 2020, and even published pictures of the first Atari VCS pre-production units, fresh off the assembly line.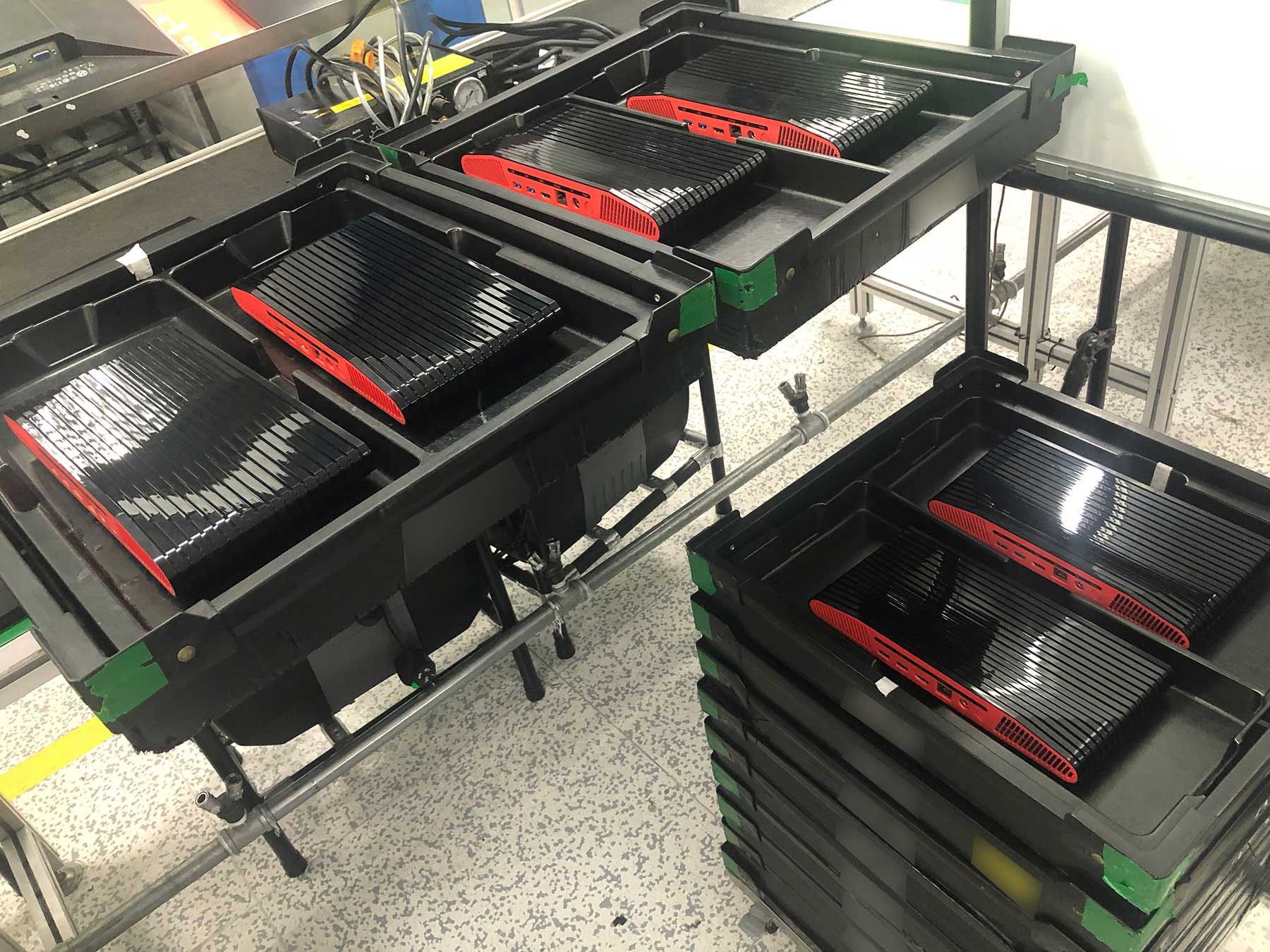 "Right now, the product is progressing according to the updated schedule of March 2020," Arzt said.
"Our team is committed to bringing a successful product to market that we can be proud of, and that our customers will treasure for many years to come. Atari will always prioritise delivering a high-quality product over a self-imposed deadline. That was true at the project's start, it was true in March 2019, and it is true today."
Indiegogo backers, however, expected to receive the Atari VCS in 2019 - and certainly ahead of the global launch. Arzt warned backers they face a delay of weeks, but stressed they will still get the computer first - and they will receive a bonus as a fillip.
"Our Indiegogo backers are extremely important to us, and the entire team and I would like to thank our backers once again for their loyalty and continued support," Arzt said.
"I am sure they will understand our prioritisation of delivering a quality product above all else.
"When we adjusted our schedule in March 2019, we were aiming for year-end 2019 delivery goal for the Indiegogo backers. Today, given the work still to be done, including the final stages of our certification and testing cycles, we now realise we will need a few more weeks than anticipated. Our teams, factories, and supplier partners are all working incredibly hard to make it happen; but as we all know, the devil is in the details, and we can win or lose a few days during each remaining step and will update our Indiegogo backers as soon as we have a final date.
"No matter what, we are talking weeks here, not months, and the Indiegogo backers remain our top priority. Backers will definitely receive their Atari VCS systems before the general public. We will also try to come up with some kind of bonus to reward our backers for their patience."
For some time now Atari has faced tough questions from backers as well as prospective customers, many of whom have complained about a lack of communication and the fact the console has yet to be shown running an actual video game.
The VCS is designed as a throwback to the company's origins of making 'Video Computer Systems' such as the Atari 2600, all the way to the design of the system itself - from ribbed lines to the option of a wooden finish. Atari has said the VCS will let you stream music and browse the internet as a PC would, and it'll come with a console-style frontend and store, with game streaming via Unity compatibility and a partnership with the Antstream Arcade retro game streaming service.
In the Q&A, Arzt addressed some of the controversial topics, such as communication.
"We always want our backers, fans and customers to know how much they matter to us, and we want them to remain informed," Arzt said.
"We understand that all of our stakeholders would like to know where things stand every day and want immediate answers to their individual posts and messages. I respectfully ask them to please understand that, as a public company, we must follow specific protocols that are in place.
"In addition, because we also must always consider the needs and wishes of our various partners, we do not always have full control over the pace or timing of our communications. We aim to make periodic updates to our community with complete transparency. If there was one thing I'd want people to always know, it's that 'no news is good news' where the Atari VCS is concerned!"
That "no news is good news" line is already rubbing backers up the wrong way, with many saying the approach is the opposite of what's needed given the scepticism around the Atari VCS.
Arzt also addressed what the Q&A calls "vigorous" debate on social media about the Atari VCS:
"The Atari brand generates a lot of passion," he said. "It is only natural that we will attract interest and speculation, especially in the quiet periods heading into a major product launch like this one. Building a complex product like the Atari VCS from scratch takes time and care, and with any gaming and video platform, content in particular involves extensive discussions and cooperation with third-party partners. As tempting as it might be, we can't comment publicly on confidential partnerships and licensing discussions while they are in progress. As you can imagine, we are talking about some large brands that have rigorous confidentiality guidelines.
"We are glad to be reaching a stage where we can slowly start revealing more details and answer open and new questions from our community."
According to Atari, the March 2020 release date relates to North America only. Prices range from $249.99 for the Atari VCS 400 Onyx base model (4Gb memory) to $389.99 for one of the three Atari VCS 800 (8Gb memory) system bundles that include an Atari VCS Classic Joystick and Atari VCS Modern controller.