Asus announces licensed Xbox controller with OLED screen
And tri-mode connectivity.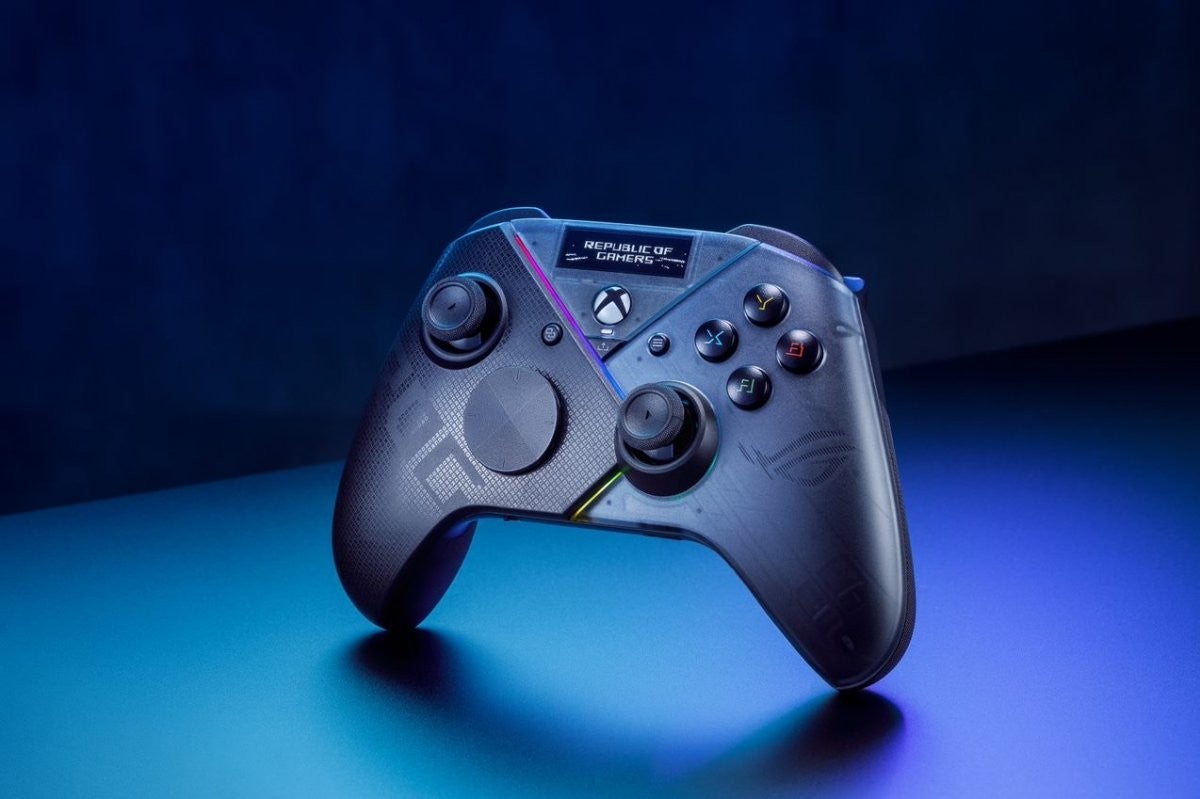 Asus has announced an officially licensed Xbox controller with a built-in OLED display and tri-mode connectivity.
The ROG Raikiri Pro is the first licenced Xbox controller with such connectivity, allowing players to connect to devices via Bluetooth, low-latency 2.4GHz radio, or good old USB-C. This will be especially useful to players who game not just on Xbox or PC (with the relevant adaptor) at low latency, but also on other devices like smartphones or TVs.
The controller's tiny 1.3-inch display can display custom animations, battery life, or microphone status.
The controller also features a ESS DAC, a 3.5 mm headphone jack, and a mute button.
It also contains all the extra features you would expect from a pro controller, including remappable buttons, adjusting joystick sensitivity and dead zones, and different trigger modes, all of which can be customised via Asus' Armoury Crate PC app.
There's no word on a price or release date just yet, but it will come out at some point this quarter.