Assassin's Creed veteran Russell Lees dies
Creator of 1995 cult horror The Dark Eye.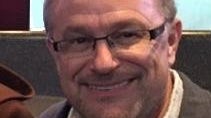 Russell Lees, a video games industry veteran with a long career at Ubisoft, has passed away.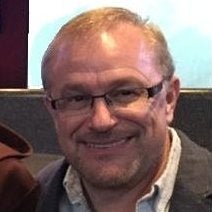 Word of Lees' death was shared on Twitter last night by Assassin's Creed narrative director Darby McDevitt, who led tributes to his colleague.
At Ubisoft Montreal, Lees wrote several story arcs for Assassin's Creed Valhalla, as well as the game's Ireland-set Wrath of the Druids DLC.
As a writer and narrative designer, Lees also contributed to Assassin's Creed Origins and Assassin's Creed 3's Tyranny of King Washington expansion. For Syndicate, he wrote the game's Dreadful Crimes missions. For Unity, he wrote the Paris Stories and Murder Mysteries.
Outside of Assassin's Creed, Lees also wrote for Watch Dogs 2 and Far Cry New Dawn.
Ubisoft Montreal is where Lees served longest - for more than 13 years - though his career in video games stretches back far longer.
During a two-year stint at Pandemic Studios, Lees wrote 2006's Full Spectrum Warrior: Ten Hammers.
Lee also wrote and directed Inscape's 1995 cult horror point-and-click adventure The Dark Eye, which adapts works by Edgar Allen Poe and features the voice of William S. Burroughs - a performance Lees recorded himself.
Outside the world of video games, Lees was also a successful playwright and stage director.
Writing on Twitter, Far Cry 6 narrative director Navid Khavari described Lees as "an absolute pleasure to work with" and "so kind, generous, and an incredibly sharp writer".