Assassin's Creed: Rebellion is a new Fallout Shelter-style game with fan-favourite characters
Worth a stab?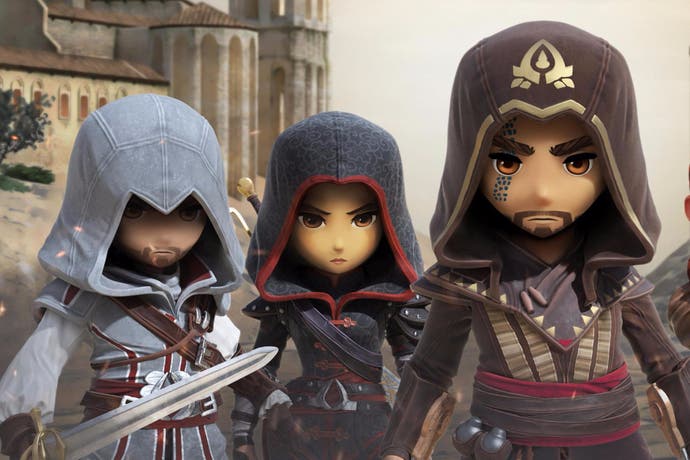 Ubisoft is launching a new Assassin's Creed mobile game, Rebellion, for iOS and Android smartphones and tablets.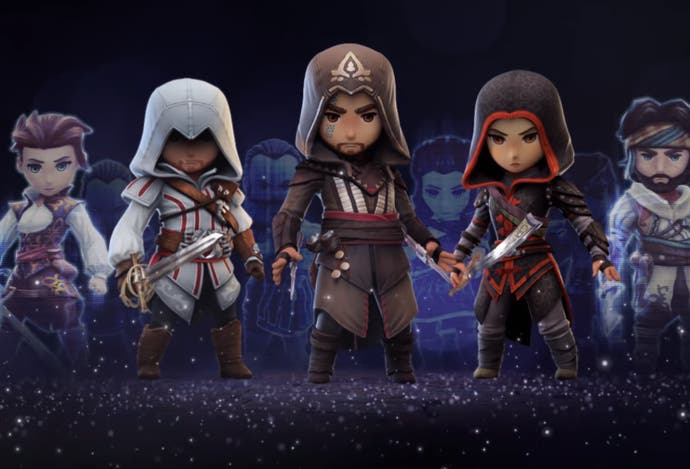 The free-to-play app has been made by Behaviour Interactive - which also worked on Fallout Shelter.
Rebellion doesn't appear to be available yet in the UK, though footage has surfaced from elsewhere showing off its strategy gameplay and Fallout Shelter-style base system.
It also contains elements of the Assassin's Creed Chronicles trilogy of side-scrollers developed by UK-based Climax Studios, although with a more cutesy chibi art style.
Supposedly set during 15th Century Spain, the game stars Aguilar, AKA Michael Fassbender from the Assassin's Creed movie.
But you can also play as other Assassins, and through the magic of the Animus unlock fan-favourite heroes to play as such as Ezio, Edward Kenway and Shao Jun, as well as other familiar faces like Revelations' Yusuf, Brotherhood's Machiavelli, and even Ezio's sister Claudia.
"You can play with these and other famous Assassins simultaneously thanks to a new version of the Animus that merges the memories of several Assassins together," Ubisoft noted.
In terms of a release date, Ubisoft simply states a worldwide release will happen "soon".