Assassin's Creed 4 teases mysterious AC: Rising Phoenix project
That logo pops up again.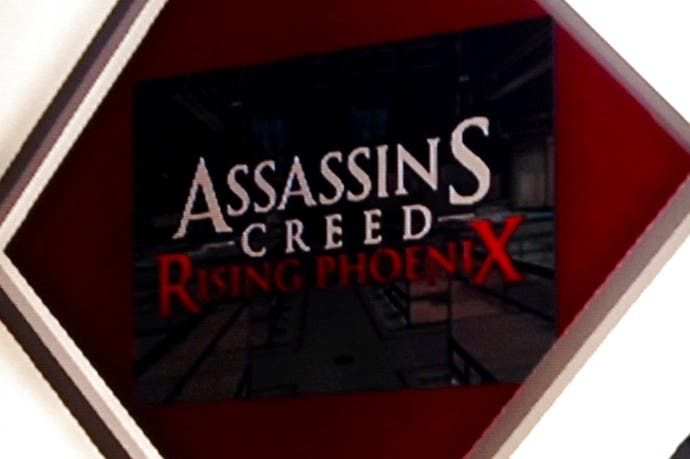 Ubisoft has included a reference to the mysterious Assassin's Creed: Rising Phoenix project within Assassin's Creed 4: Black Flag.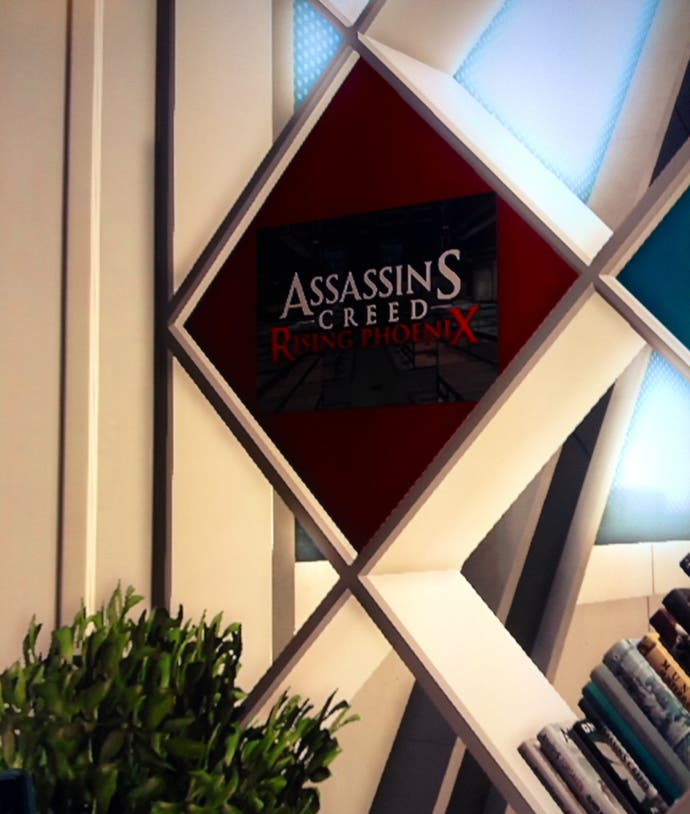 Rising Phoenix's logo can be seen within the game's present day section, IgoGaming spotted (thanks, VG247), as if it is another project of the fictional Abstergo Entertainment. This has since been verified by Eurogamer.
Its background artwork is different from the one that was spotted online earlier this year, although the logo itself is the same.
Rising Phoenix was first spotted in March, when an image purportedly from Ubisoft's Digital Arts division appeared online. Behind the project's title was artwork of a warehouse sporting the logo of the Erudito Collective (a hacking group which opposes Abstergo in Assassin's Creed lore).
Days later, Rising Phoenix was listed as a PlayStation Vita game by a Spanish retailer, before being swiftly removed. A second piece of artwork also found its way online.
It's certainly not the first Easter egg for Assassin's Creed fans in the game, although it is the first official use of the Rising Phoenix logo, a project which Ubisoft has previously said does not exist.
Ubisoft told Eurogamer it did not comment on rumour or speculation in response to the find.
Watch on YouTube