Asda secures extra PS4 stock for those without pre-orders
155 stores have the stock. 142 opening at midnight.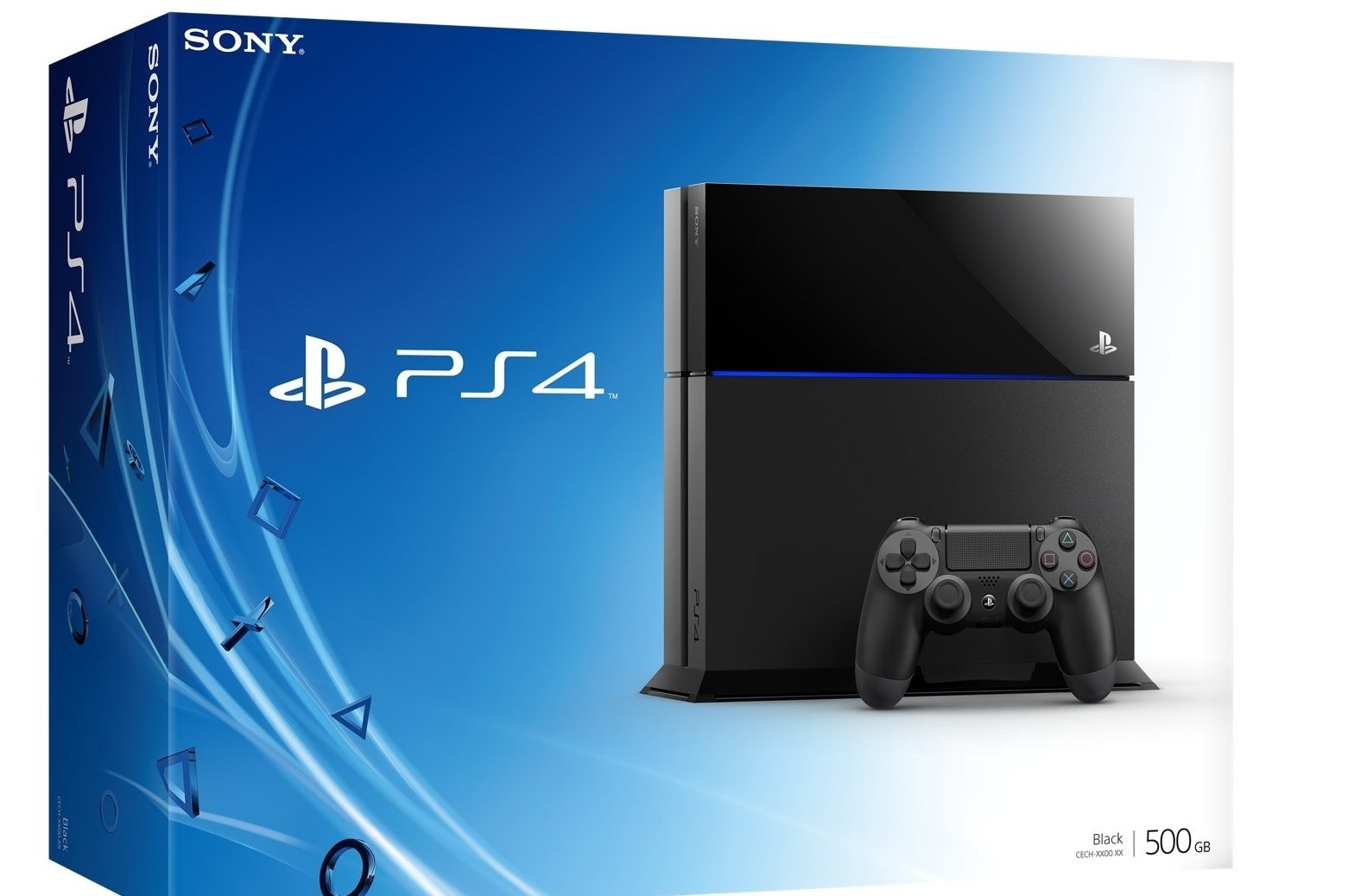 UK supermarket giant Asda has secured extra stock of PlayStation 4 and will sell it to those without pre-orders at midnight Thursday.
155 stores will have stock of PS4 on Friday, 29th November, and 142 of those will open at midnight to sell the console on a first come, first served basis. Asda warned stock will be limited, and restricted to one per customer, so head down early.
Asda will sell PS4 at the base price of £349, as well as the £379 Knack bundle and the £385 Call of Duty: Ghosts bundle.
The list of Asda stores with extra PS4 stock is as follows (thanks, MCV):
ABERDEEN BEACH (Not open at midnight)
AINTREE
ANDOVER
ANTRIM
ASHINGTON LINTONVILLE TER
ASHTON
AYR (NEW)
BARNSLEY
BARROW
BEDMINSTER
BENTON
BLACKPOOL
BLACKWOOD
BLYTH
BODMIN
BOLDON
BOOTLE
BOSTON
BOURNEMOUTH
BRADFORD
BRIDGE OF DEE
BRIDGEND (Not open at midnight)
BURNDEN PARK
CARDIFF
CARLISLE
CHATHAM
CHESSER
CLAPHAM JUNCTION
CLYDEBANK
COLERAINE (Not open at midnight)
COLNE
CORBY
COVENTRY
CREWE (Not open at midnight)
CUMBERNAULD
CWMBRAN
DERBY
DONCASTER
DONNINGTON WOOD
DUMBARTON
DUNFERMLINE
DUNSTABLE (Not open at midnight)
DYCE (Not open at midnight)
EASTGATE
EASTLANDS
EASTLEIGH
EDINBURGH
ELGIN, GB
ELLESMERE PORT (NEW)
ENNISKILLEN (NEW)
FALMOUTH
FAREHAM
FARNBOROUGH
FELTHAM
FERRING (Not open at midnight)
FLEETWOOD
GALASHIELS
GATESHEAD (NEW)
GLASSHOUGHTON
GLENROTHES (NEW)
GLOUCESTER
GOSFORTH
GOVAN
GRANGEMOUTH
GRAVESEND
GREAT BRIDGE
GRIMSBY
HALIFAX
HAMILTON
HARTLEPOOL
HAVANT
HEREFORD
HIGH WYCOMBE
HORWICH
HUDDERSFIELD
HULL MOUNT PLEASANT (Not open at midnight)
HULME (Not open at midnight)
HUNTS CROSS
HUYTON
HYDE
HYSON GREEN (Not open at midnight)
IPSWICH
KEIGHLEY
KILLINGBECK
KINGSWOOD
KIRKCALDY
LANCASTER
LANGLEY MILL
LECKWITH ROAD
LEICESTER
LEIGH
LEITH
LINCOLN
LISCARD (Not open at midnight)
LIVINGSTON
LONGWELL GREEN
LOWER EARLEY
MARINA (BRIGHTON)
MILTON KEYNES (NEW)
MILTON OF CRAIGIE
MINWORTH
NORWICH
NUNEATON
OADBY
PATCHWAY
PENTWYN
PERTH
PETERLEE (NEW)
PILSWORTH
POOLE
PORTLETHEN
PORTSMOUTH (Not open at midnight)
PRESTON FULWOOD
PUDSEY
QUEENSFERRY
QUESLET
RAWTENSTALL
ROBROYSTON
ROCHDALE
ROEHAMPTON
SEFTON
SHEFFIELD
SHEFFIELD CHAUCER ROAD
SINFIN
SLOUGH
SOUTH SHIELDS
ST MATTHEWS
ST.AUSTELL
STAFFORD
STANLEY
STEVENAGE
STOCKPORT (Not open at midnight)
STOCKTON
STRABANE
SUNDERLAND
SUTTON ASHFIELD
SWANLEY
SWANSEA (NEW)
SWINDON HAYDON
TAMWORTH, GB
TAUNTON
THURMASTON
TORYGLEN
TRAFFORD PARK
WAKEFIELD DURKAR
WASHINGTON
WATFORD
WEMBLEY
WEST BRIDGFORD
WESTBROOK
WESTON-SUPER-MARE
WIGAN (NEW)
WOLSTANTON
WREXHAM
YORK (NEW)