As GAME battles with its landlords over store rent fees, staff face an anxious start to 2020
"We're a good bunch, and can make anything into a joke."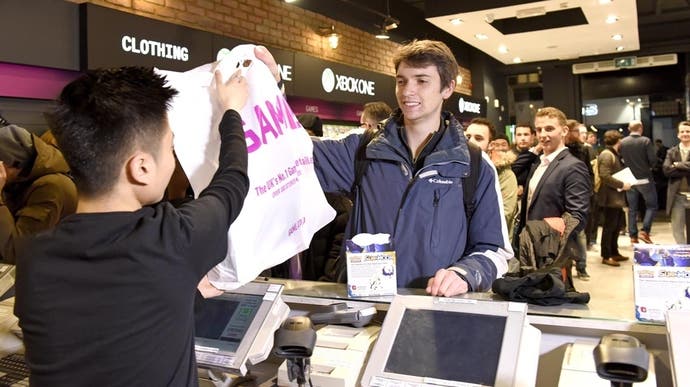 GAME staff face an anxious start to 2020 as they wait to learn their fate following the struggling company's announcement of impending store closures.
Yesterday, GAME announced it intends to close 40 stores in the UK, and called for "realistic, fair" rents amid "a challenging retail market". According to Gfk, the UK retail market suffered a 20 per cent drop in physical game sales last year.
13 stores have been served notice so far, including sites in Mansfield, Canterbury, Watford, Glasgow Fort and Leicester. This week, GAME served notice on a further 14 sites, including Derby, Norwich Chapelfield, Lakeside, Bexleyheath and Carmarthen, as part of what it called a "store rationalisation programme".
But what does this mean for the staff who work in GAME? Uncertainty, as you'd expect, but there is hope, according to some of the people Eurogamer spoke with.
"It's pretty shit to be honest," one manager at a store set to close in February told Eurogamer. The manager asked not to be named to protect their career.
"It blindsided a lot of us, but morale is high. We're a good bunch, and can make anything into a joke."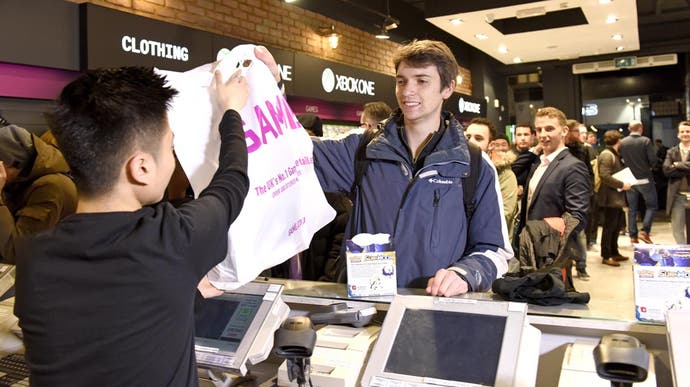 Based on our conversations with GAME staff, different stores are set for different fates. Job losses are not set in stone, and it appears GAME is willing to move staff affected by store closures into nearby sites.
In fact for some staff, this week's announcement was old news. Staff at one store set to close down later in January have already moved into a nearby Sports Direct building (Sports Direct is the parent company of GAME), with no job losses so far.
This "store in a store" operates independently, we're told, so you can't buy Sports Direct items in GAME and vice versa. For those staff moving - or already moved - there's at least no threat of impending doom.
"Morale was pretty much unchanged, as it was known before it was published that we were bought out," said a person who has moved into a Sports Direct from GAME recently. "We kind of anticipated it."
But some other staff who only found out their stores would close down this week know that, realistically, there won't be enough space for all affected staff to move to other stores in nearby locations. And some won't want to, even if they can. As one source said: "None of us are going to relocate for a crappy four hour contract or something like that."
GAME has put some staff on consultation in anticipation of store closures. For those notified of consultation this week, it will be completed in under two working weeks, which means an outcome by the end of January, whether that's redundancy or job relocation.
"Our closure is due to earnings being low," one person said. "At the moment the business is trying to maximise profits as much as possible to get through until new console launches, and then I imagine the new Belong / Sports Direct hybrid vision of the company will come to fruition (think Oxford street Belong arena style stores with a small GAME concession)."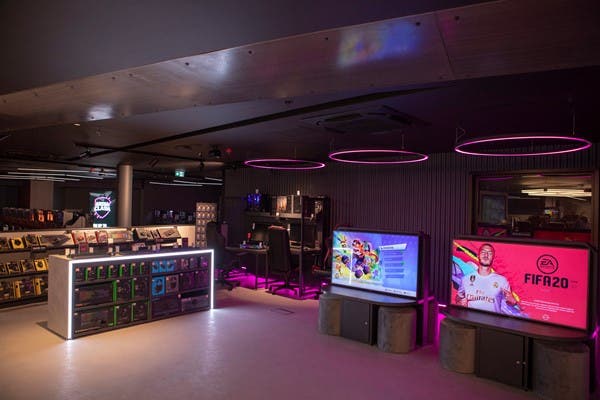 GAME has for some time now tried to diversify its retail business in the UK with its Belong arenas - spaces available to play games and book space for esports tournaments and other events.
GAME has 23 Belong arenas in the UK, and it looks like the masterplan is to focus on making a success of these as the physical games retail market continues to struggle.
"We are working closely with landlords throughout the UK to ensure that we do not have to vacate the 40 locations which could lead to a number of job losses," GAME said yesterday.
"However, we are facing a challenging retail market and GAME with its extensive retail footprint, needs to restructure and landlords need to work with us in setting realistic, fair rents."