Free Xbox when you buy five games
UK-based Dixon's launches aggressive Xbox bundle
Last week, UK-based electronics retail chain Curry's reduced the price of Xbox to £129.99 when customers traded in an old console - a saving of £30 on the usual retail price. In response, competitor Argos cut the price of the console to £129.99 outright, console trade-ins be damned. This led to widespread speculation that Microsoft was planning to reduce the price of Xbox across the board, but late last week the platform holder was denying that, instead highlighting the forthcoming bundles it has planned.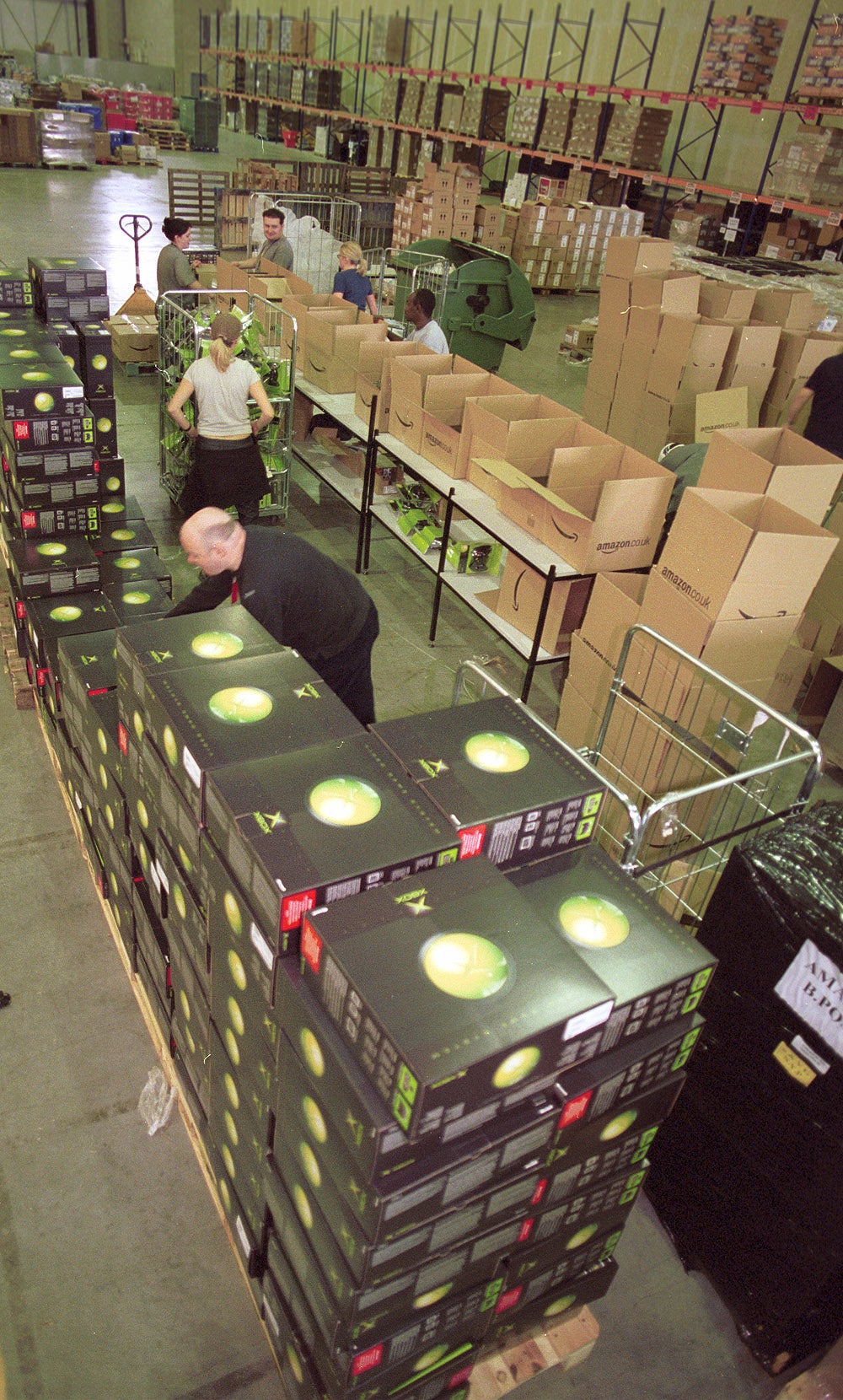 All of this price warring at street level is a marked change to the Sony/Microsoft/Nintendo scuffles we're now used to, and the latest tempting winter snowflake to flutter to earth is a Buy Five Games, Get The Console Free arrangement at Curry's bedfellow Dixon's. Keep your old console; Dixon's will give you an Xbox, including official pad, when you slap down £239.00 for five full-priced games (£45 each) and a Joytech Advanced Pad (making up the extra 15 bob).
A stunning deal, you might proclaim, although the various games included are less so. There's no Halo, Project Gotham, Dead or Alive 3, RalliSport Challenge or any of the other big names. Instead we have Conflict: Desert Storm (excellent, albeit crap-looking), Gun Metal (very hard, but good), Mad Dash Racing (okay), Turok Evolution (less than good) and 4x4 EVO 2 (dire). And the Joytech Advanced Pad is one of those peripherals which mimics the original, fat design badly.
However, it's a good start. We can already expect to see an Xbox bundle containing Jet Set Radio Future, Sega GT 2002 and possibly a Controller S peripheral in place of the original pad, and the likely asking price will be the console's current standalone tab, £159.99. Microsoft is also talking about a potential £199.99 deal as above but also bundling Halo and Splinter Cell - surely a Christmas killer application - arriving in early December.
We'd have trouble ignoring that - kiddies need Christmas presents, after all. The question is; what do Sony (with their 10-quid-more-expensive PlayStation 2) and Nintendo (with their the-price-is-fine-naff-off GameCube) have to offer in response?
You can take Dixon's up on their offer via their website, although we can't offer you a direct link because Dixon's website is one of those heinous session-driven no-outside-linking jobs - useful for a retailer! However, the product number is 746114, and if you tap that into the search form on their front page, you can find the deal immediately.