The World Was Not Enough
EA's Bond game undergoes major revamp as PC version is cancelled
Late last week we heard reports that all was not well at the Electronic Arts offices just outside sunny San Francisco, with rumours emerging that their James Bond game "The World Is Not Enough" had undergone a major change of direction, and that (in an apparently unrelated move) a large number of development staff had been laid off. Today we received confirmation of the sackings, although Jeff Brown (EA's Vice President, Corporate Communications) assured us that "the reorganisation at EA's Redwood City, CA studio is a routine adjustment that reflects movement of projects and game franchises between studios". Apparently this means that "staffing reductions in Redwood City are balanced by increases at Tiburon and other EA studios", although sadly this is likely to be cold comfort for many of the sacked staff, who are now looking for new jobs in an increasingly depressed industry.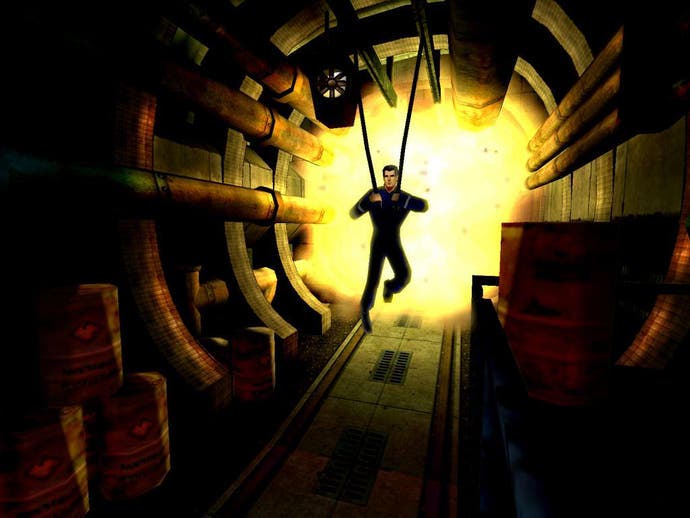 Jeff also told us that "no particular division or department was targeted and this will have no impact on development of the Bond franchise". But although this is strictly speaking true, sources suggest that there has recently been a major change in direction for the project. For starters, the game's title is likely to change before its eventual release, as reports indicate that it is no longer specifically based on the last Bond movie. Instead EA seem to be aiming for a more generic Bond game.
We have also heard that the PC version of the game has now been cancelled, which seems to be confirmed by the fact that TWINE has mysteriously vanished from the PC release schedule on EA's press intranet site. Until last week it had been listed for several months with an expected UK release date of Friday 6th April 2001. Meanwhile the PlayStation 2 version of the game has reverted to "TBC" (To Be Confirmed) in their release schedule. Given the fairly drastic changes to the game's design which have apparently taken place over the last few months, it seems unlikely that we will now see it until towards the end of this year at best.
At the time of writing we had been unable to get confirmation from EA as to the exact status of The World Is Not Enough, but no doubt more details will emerge over the coming months. In the meantime, spare a thought for the "reorganised" staff at EA's Redwood studio, who are just the latest victims of the gaming industry downturn this year, following a spate of doom and gloom announcements in recent months.