Sexs, Drugs and Unreal Tournament
Porn star comes clean on multiplayer gaming addiction
If you think that first person shooters are solely the domain of hormone-ridden geek boys, think again. Award-winning porn star Asia Carrera is a self-confessed Unreal Tournament addict, who spends the day "looking forward to unwinding with a good frag". She's very much in the minority though. "My pornoland compadres like to drink, do drugs, party, and other equally unconstructive pastimes that just don't interest me. Yeah, I'm a geek, what can I say. But when my porno pals and I all turn 50, let's take a survey and see how many of us have sucessful non-porn careers and a financially secure future..."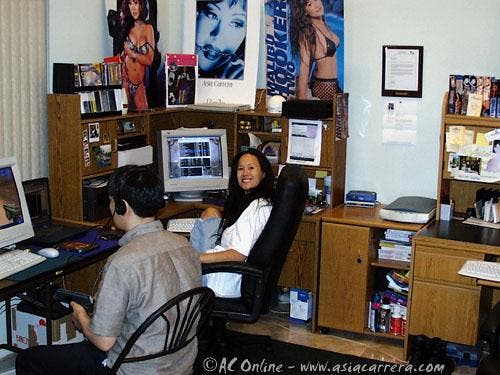 Asia admits that "my night's not complete until I've gotten my fix of at least a couple rounds of UT, and after that .. well, then I can start looking forward to 'other' bedtime activities". Luckily her boyfriend doesn't mind - he "is as addicted to UT as I am, and he's always at his computer, right next to me, going frag for frag with me online until we're both ready for bed. Must be true love, huh?"
It's a strange old world...
Source - XSReality