Arise is a beautiful Journey-like adventure, but with more foliage and a beard
And it's coming to PS4 in December.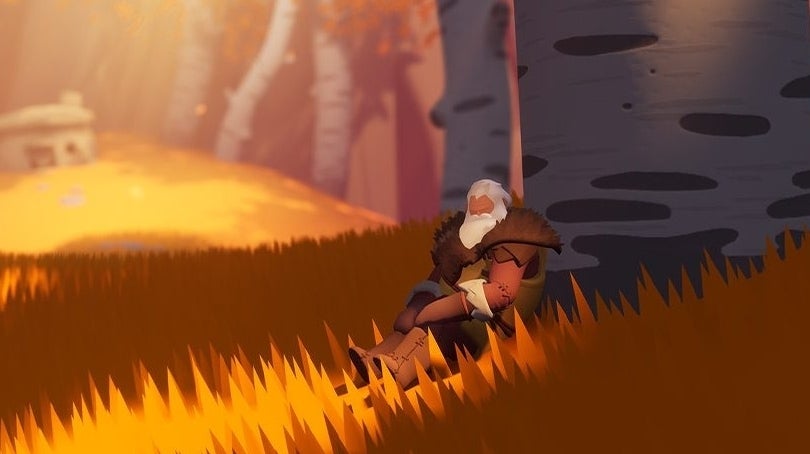 Developer Piccolo Studio and publisher Techland have unveiled Arise, a rather lovely looking atmospheric adventure through the afterlife that's coming to PS4 on 3rd December.
Arise: A Simple Story, which was revealed during Sony's recent PlayStation State of Play livestream, casts players as an elderly man - adorned with a luxuriant, billowing beard - who must embark on a new, difficult journey following his death.
"You wake up in limbo," explains Piccolo in a post to the PlayStation Blog, "where a mysterious light beckons you from atop of a snowy mountain. Your trek towards it turns into a bittersweet journey through your life, where you relive the moments of happiness but also have to face devastating tragedies all over again."
And speaking of Journey, it's hard not to draw comparisons between Arise and ThatGameCompany's seminal adventure. Judging by the trailer above, it features a similar beautiful-but-minimalist art style, the same sort of lonely melancholy ambience, and even a few shared visual motifs, including a struggle against bitter winds in snowy climes, and a mountain looming on the distant horizon.
Even so, Piccolo's pitch suggests an experience eager to forge its own identity, with players even being required to make use of their ability to bend time as the adventure progresses.
"One of our goals with Arise was to make this odyssey memorable and constantly surprising," Picollo revealed, "We turned our hero's rich life experience into beautiful landscapes, which will shift along with your emotional state as you roam through varied environments that reflect the current tone of the narrative. As the story unfolds, your power to manipulate time also transforms to fit the moments you're reliving."
Arise: A Simple Story will cost £15.99/$19.99 USD when it comes to PlayStation 4 via the PlayStation Store on 3rd December.