Arcade classic Toki is getting a gorgeous Switch remake later this year
From the duo behind SNES platformer Mr. Nutz.
French publisher Microïds has announced that it's working on a remake of classic arcade platform shooter Toki, due to release on Nintendo Switch toward the end of the year.
Toki (known as Juju Densetsu in Japan) launched in arcades back in 1989, and follows the side-scrolling adventures of the titular Toki - a Tarzan-esque human-warrior-turned-ape - as he attempts to rescue his lady friend Miho from the nefarious local witchdoctor and certain doom.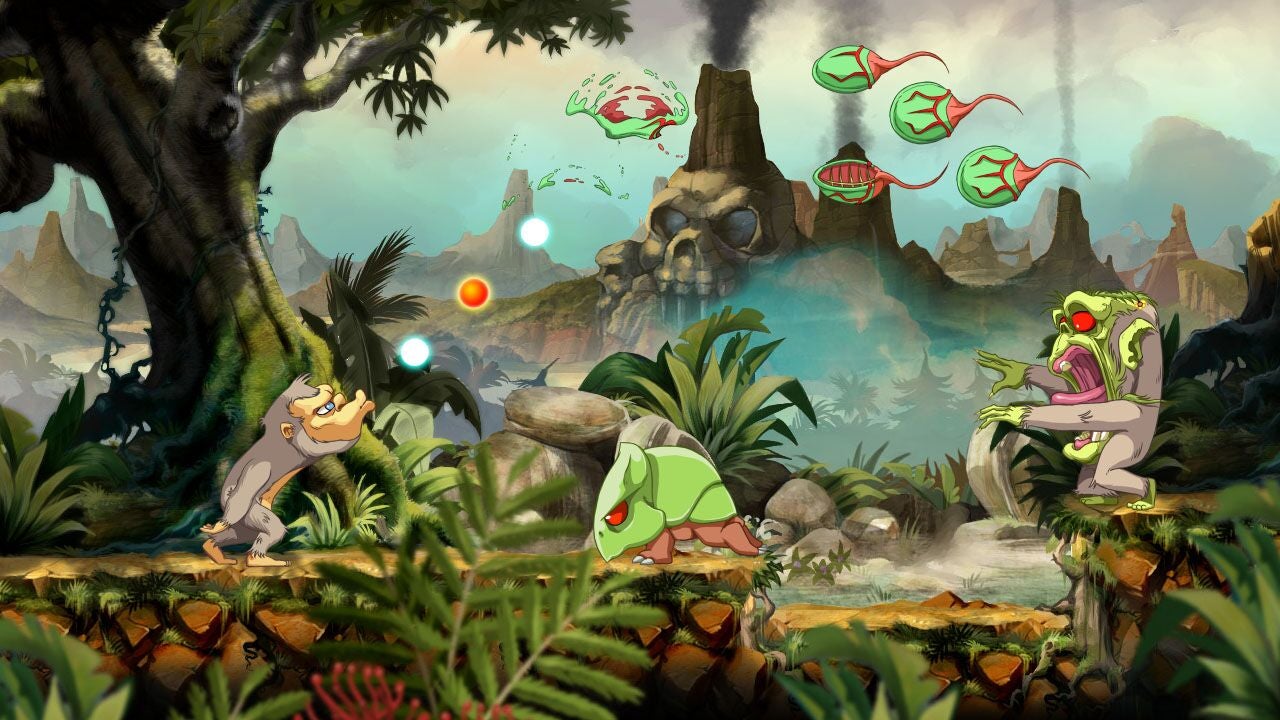 Toki's journey takes him through jungles, fiery caverns, lakes, and ice palaces, as he battles wild animals and the mutated creations of witchdoctor Vookimedlo to reach his goal.
It all unfolds a little like Capcom's classic Ghosts 'n Goblins, with Toki able to use a variety of abilities, including a long-range spit attack and agility enhancing lucky rabbit feed. "In the course of his quest", says Microïds, "Toki finds items that help him reach his destination, including an American football helmet, a pair of ferns and a tuba".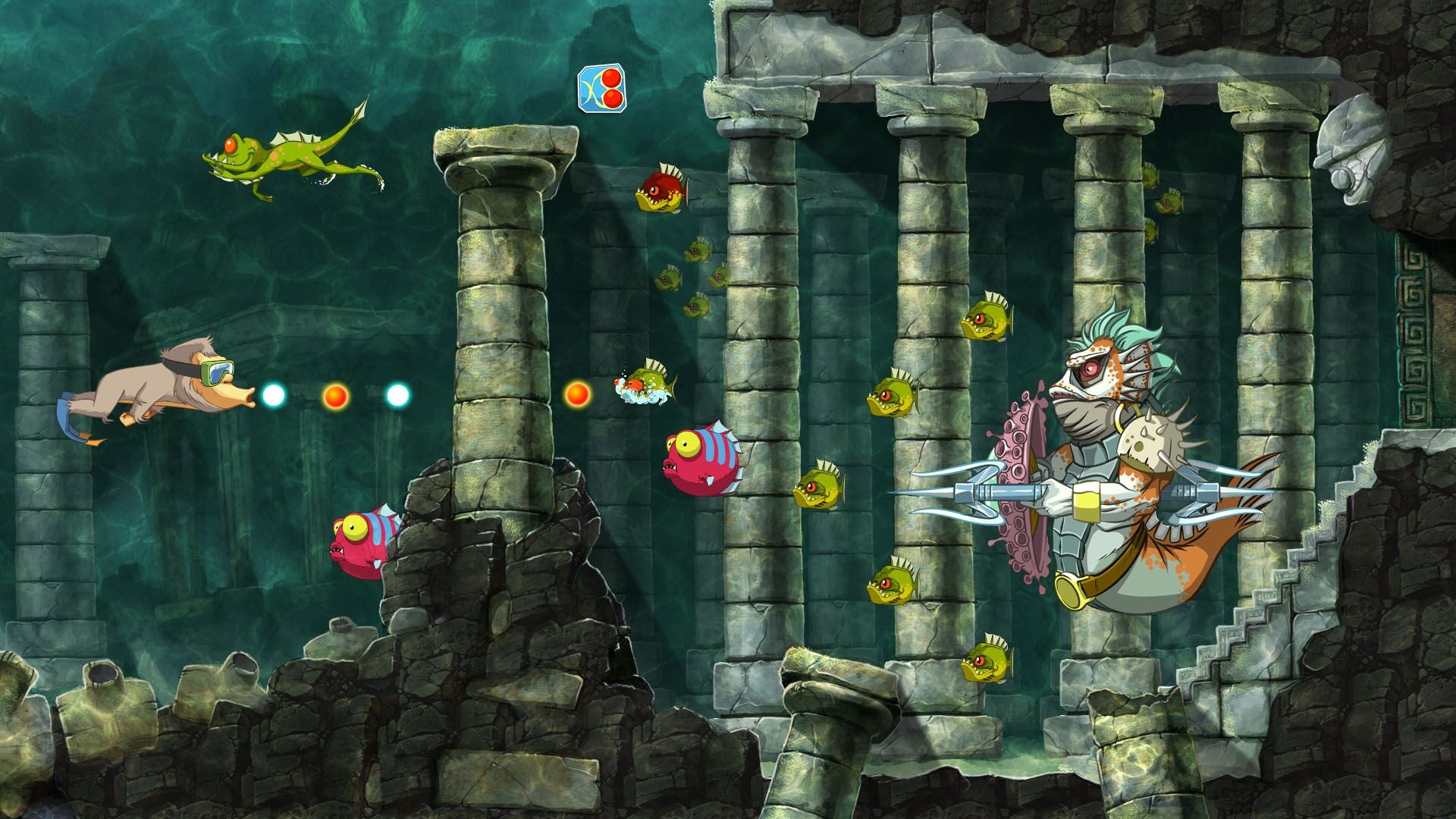 Toki's new Switch version is being overseen by Philippe Dessoly and Pierre Adane, the duo responsible for the 1993 Super Nintendo platformer Mr. Nutz.
That game was praised for its striking visual design, and Toki's Switch remake is no less easy on the eyes, sporting a gorgeous hand-drawn cartoon aesthetic. You can see Toki's new artstyle - which calls to mind developer Lizardcube's wonderful work on the recent Wonder Boy: The Dragon's Trap remake - dotted around this page.
Toki is due to arrive on Nintendo Switch at the end of 2018.
---
Update, 10:30pm: Fans have noted that Microïds' newly revealed Toki remake for Switch appears to be the very same Toki remake that was originally unveiled back in 2009.
That project was the work of independent developer Golgoth Studio - where Philippe Dessoly served as art director - and was originally intended to launch on PC and consoles in 2011. Evidently, that release date was missed, and little was heard from Golgoth again until the Toki remake appeared on Steam Greenlight in 2012.
Skip ahead to November 12th 2013, when the game was officially greenlit, and Golgoth posted to fans, "See you soon for more information about the release". Another lengthy period of silence followed until 2016, when an official Facebook post noted, "I don't want to start long explanation but the most important is that we are still working on [Toki]. We are sorry if you do not believe anymore in our project! All our [apologies] but we do what we can".
There's clearly a story to be told about the now-over-nine-years-in-the-making Toki remake; until it's forthcoming, you can see how the game was shaping up back in 2009 (and how closely it resembles the new Switch version) in the above gameplay trailer from the time.