Apple reveals iPad Mini
And 4th gen iPad.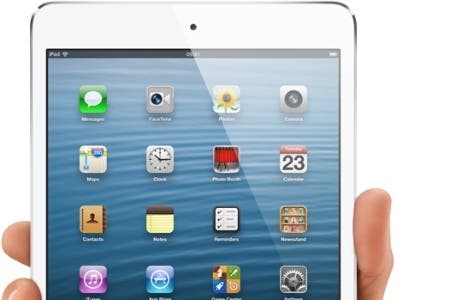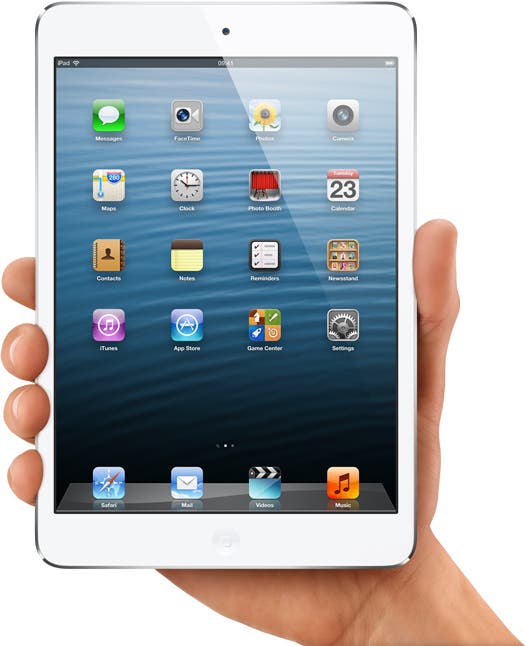 As has been heavily rumoured for some time, Apple has revealed its smaller version of the iPad, the iPad Mini.
Weighing in at 0.68 lbs, it's 53 per cent lighter than any iPad yet. It's also 23 per cent thinner, with a tiny 7.2mm width. Despite this minuscule size, it still has a 7.9" screen with a 1024x768 resolution - the same as an iPad 2 - and packs a Dual-core A5 chip.
UK pricing is as follows:
Wi-Fi 16GB - £269
Wi-Fi 32GB - £349
Wi-Fi 64GB - £429
Wi-Fi + Cellular 16GB - £369
Wi-Fi + Cellular 32GB - £449
Wi-Fi + Cellular 64GB - £529
The Wi-Fi model will ship on 2nd November. Two weeks later cellular versions will follow, starting in the US before making their way around the world.

Here's a few other bits and bobs that it includes:
Facetime HD frontside camera
5 megapixel iSight camera on back
Ultrafast wireless
802.11a/b/g/n wi-fi - twice as fast as before
10 hour battery life
Lightning connector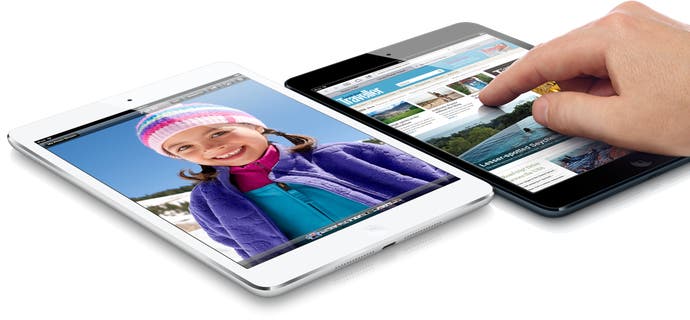 Additionally, Apple revealed the 4th gen iPad, due the same time as the iPad Mini. Its dual-core A6X chip promises to double both CPU and graphics performance of the third generation iPad, which launched only six months ago.
Here's UK pricing:
Wi-Fi 16GB - £399
Wi-Fi 32GB - £479
Wi-Fi 64GB - £559
Wi-Fi + Cellular 16GB - £499
Wi-Fi + Cellular 32GB - £579
Wi-Fi + Cellular 64GB - £659
Like the iPad Mini, it has a 10 hour battery life, twice as fast Wi-Fi and uses the Lightning connector. You can pre-order both the iPad Mini and the 4th generation iPad from 26th October and buy from 8am on 2nd November at Apple retail stores. The Wi-Fi + Cellular models will be available late November.
UPDATE: Apple has released astonishing sales and usage figures for iPad and iPhone.
Apple has sold over 100 million iPads in the two-and-a-half years since it launched. Just to put that into context, Microsoft has shifted 70 million Xbox 360s since its launch seven years ago. 91 per cent of the web traffic generated by tablets in the last 12 months came from iPads.
Apple said it shipped more iPads during the second quarter of 2012 than HP, Dell, Lenovo and Acer did laptops. Apple said this stat reflected consumer's growing preference for tablets over laptops.
200 million iOS devices now run iOS 6 just a month after launch. Apple boss Tim Cook said during his press conference that this is "the fastest software upgrade in history". 160 million people use Game Centre on iOS or OS X Mountain Lion.