Apple announces new Apple TV, iOS 5.1
1080p, iOS interface.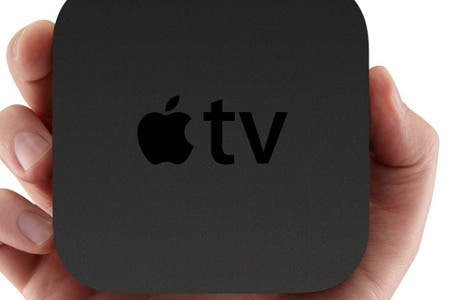 Apple has announced the heavily rumoured new Apple TV.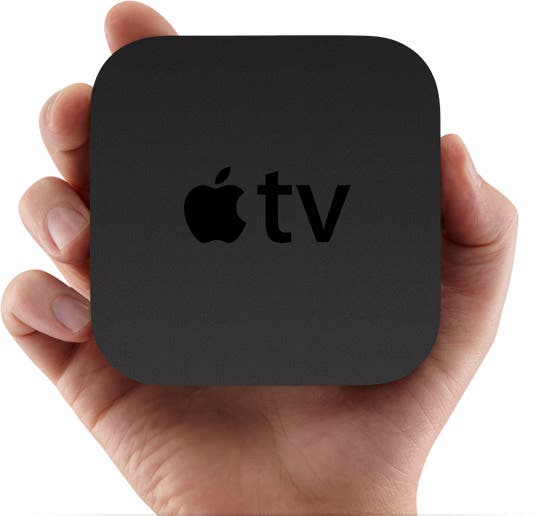 Boss Tim Cook took to the stage at Apple's press conference in San Francisco this evening to unveil the device, which runs at 1080p and uses an operating system based on iOS.
Images show the interface features five main buttons: movies, TV shows, music, computers and settings. You're able to back up movies to the iCloud.
With iCloud, you can buy movies and TV shows on Apple TV and watch them on your iPhone, iPad, iPod touch, Mac or PC.
iCloud also stores photos and pushes them wirelessly to all your devices including your HD TV via Apple TV.
Apple TV costs $99, and goes on sale 16th March in the US. It looks like a set-top box of some description, and fits into the palm of your hand.
"People are going to love streaming movies and TV shows in 1080p with the new Apple TV, and photos look beautiful displayed at the maximum resolution of your TV," said Philip Schiller, Apple's senior vice president of Worldwide Marketing.
"Apple TV is easier than ever to use with its new icon-based interface and the ability to access your purchased movies, TV shows and music right from iCloud."
Meanwhile, Apple announced operating system iOS 5.1, which goes live today. It brings Japanese language support for Siri.
In Q4 2011 Apple sold 62 million iOS devices. 315 million have been sold to date.