App Store update will add gameplay livestreams
"This artsy game looks fun."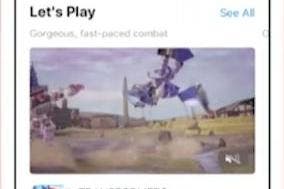 The App Store will be getting a huge overhaul later this year.
As revealed at Apple's Worldwide Developers Conference, the impending update will allow users to watch Let's Play of a game directly from its listing on the App Store.
It won't just be livestreams either, as editors can also include tips and gameplay videos.
Another key feature will be the ability to buy in-app purchases directly from the App Store, without having to launch the game first.
Furthermore, you'll be able to see what the top selling games are, separate from apps in general. Right now they're all jumbled together on the same list.
While the App Store redesign won't launch until later this year, the developer's beta version of it is live today.