Another World-inspired adventure The Way sets January release date
Pre-orders will be 20 per cent off.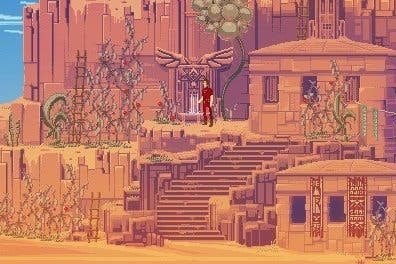 Earlier this year we covered a retro puzzle platformer called The Way that looked more than a bit like a spiritual successor to Another World or Flashback. Now, having fulfilled its Kickstarter goal, The Way is slated for a 15th January release on PC, Mac and Linux via Steam and GoG.
Developer PlayWay noted that pre-orders will go on sale starting 15th December. Typically the game will go for $14.99 (so about £10), but pre-orders will be 20 per cent off.
The Way follows the exploits of a man who journeys to an alien world where it's said the secret to reviving his lost lover lies. While its premise is basically that of Shadow of the Colossus, the game mechanics look a lot more akin to Another World with its stodgy, grid-based movement and emphasis on environmental puzzles. There will also be a bit of Metroid in its DNA as you collect tools and abilities allowing you to transport, deflect bullets and move objects with your mind.
It looks a little something like this: