And the new boss of Xbox is...
The former CEO of Nokia who is reportedly considering selling the games business.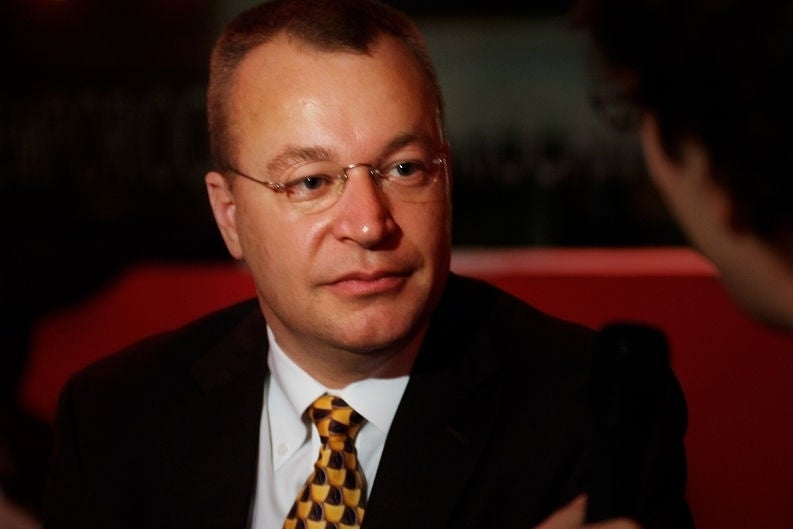 As expected, Stephen Elop, the former head of Microsoft-owned Nokia, has assumed control over Xbox.
According to The Verge, the 50-year-old Canadian replaces Julie Larson-Green as the head of Microsoft's Devices and Studios business, which operates Xbox, Surface, Windows Phone and Microsoft Studios.
Larson-Green, who was in charge of Xbox as it launched Xbox One in November 2013, side-steps to a new role as Chief Experience Officer for the Applications and Services group. This deals with Bing, Office and Skype.
"You are all in great hands with Stephen and already we've shared a lot with him and his LT from Nokia regarding all of the fantastic people, teams and products in DnS," Larson-Green wrote in an outgoing email.
"I also know many of you are looking forward to welcoming the Nokia team and working more closely with them."
According to a Bloomberg report published in November 2013, if Elop had got the top job at Microsoft he would have considered selling the Xbox business.
"Besides emphasising Office, Elop would be prepared to sell or shut down major businesses to sharpen the company's focus," Bloomberg reported.
"He would consider ending Microsoft's costly effort to take on Google with its Bing search engine, and would also consider selling healthy businesses such as the Xbox game console if he determined they weren't critical to the company's strategy."
At the time Microsoft called Bloomberg's report "fiction".
In a tweet published earlier this month, Microsoft Studios chief Phil Spencer said he had already spoken with Elop about his plans for Xbox.
"I also know Stephen Elop well," Spencer said. "Obviously he's currently still at Nokia but I feel great about the conversations we've had."
@MWayDanger I also know Stephen Elop well. Obviously he's currently still at Nokia but I feel great about the conversations we've had.

— Phil Spencer (@XboxP3) February 4, 2014
Xbox One launched in November 2013 and Microsoft has shipped 3.9 million units worldwide so far. Yesterday Microsoft announced a £30 price cut to £399.99 in the UK alongside a Titanfall bundle at the same price.
The news follows the recent appointment of Satya Nadella, former chief of the company's cloud and enterprise group, as CEO of Microsoft. The reshuffle at the top of the gargantuan company saw Bill Gates' role changed from chairman to "founder and technology advisor". Gates remains on the Board of Directors, and, according to Microsoft, will devote more time to the company. John Thompson, lead independent director for the Board, is the new chairman.