Ambitious indie space sim Star Traders: Frontiers is heading to iOS and Android
And it's out next week.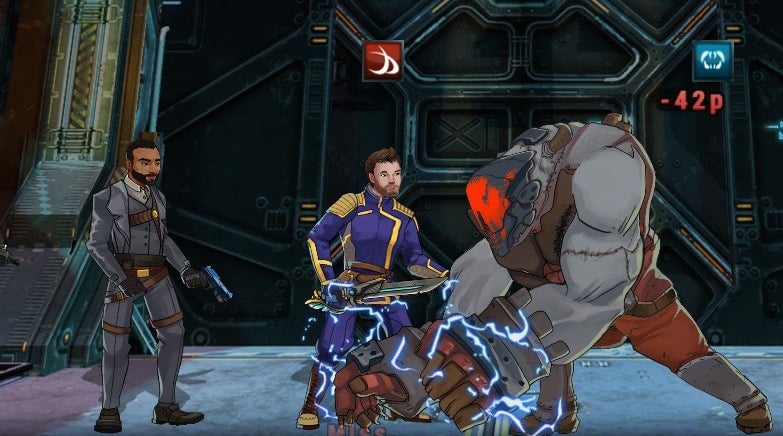 Developer Trese Brothers has announced that its hugely ambitious, and enormously enjoyable, space adventure Star Traders: Frontiers will be making its way to iOS and Android devices next week, on January 30th.
Star Traders: Frontiers released on Steam last August and has received a sustained outpouring of sizeable updates ever since. The core of the game, however, is a sort of open-universe space-strategy-RPG-sim-thing, in which you're cast as the captain of your own fleet, and set about the task of becoming the best damn space captain there is.
Really though, it's a game about choice - and there really is a lot you can choose from, starting with your preferred play-style. You might, for instance, opt to be a space pirate, or an explorer, a merchant, a bounty hunter, or spy - and there are 26 career types available in total.
Once you've selected a career path (each with its own perks and situational drawbacks), you're given full control of your own ship - which can be fitted with over 350 upgrades and 45 hulls. You've also got a sizeable crew to corral, and occasionally contend with as morale wavers, and each individual member can be upgraded, assigned talents, and outfitted for planetary exploration and combat. The latter, incidentally, takes the form of ship-to-ship battles in outer space or Darkest-Dungeon-esque turn-based on-foot skirmishes.
If you'd prefer to live an unfettered life - falling in and out with different factions, asserting political and economic influence, attempting to carve a niche for yourself among the stars - you can flit about the universe as your whims take you. Alternatively, you might opt to follow Star Traders' surprisingly sprawling storyline.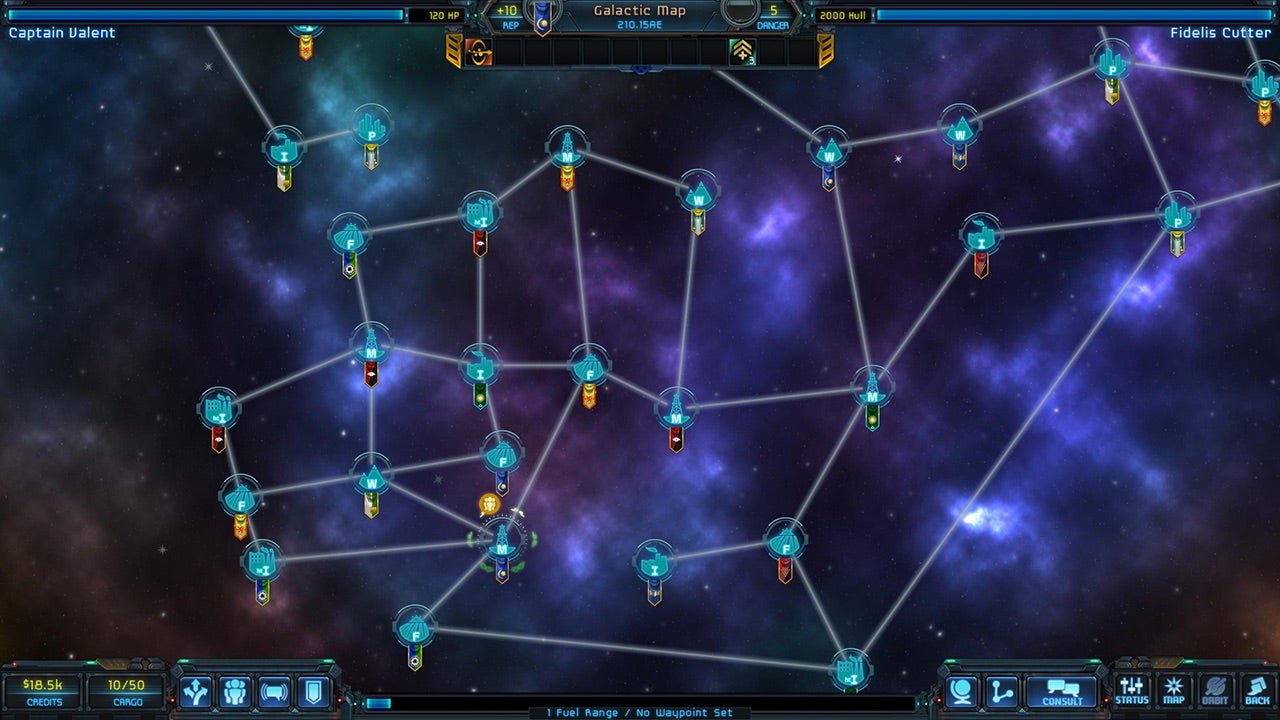 Here, you'll encounter different characters, revel in political intrigue, and embark on all manner of quests - and your choices (it's simply not possible to keep everyone happy as the clock ticks by) can open whole new areas of the branching narrative. There's even the option of permadeath for the truly fearless.
All told, Star Traders: Frontiers is a rich, magnificently ambitious, if somewhat lo-fi, undertaking, and one that I've really enjoyed during my (admittedly limited) play time on PC. The iOS and Android release next week will include everything seen in the PC version, albeit in a more conveniently portable guise, and it won't exactly break the bank at $6.99 (around £5).