Alan Wake PC release date announced
"We've done our best to do justice to the PC version."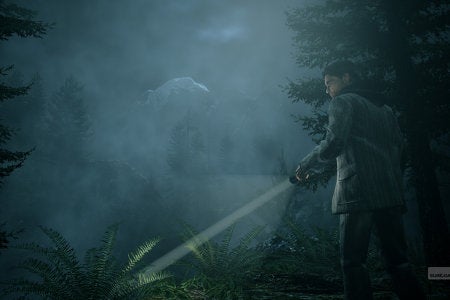 Alan Wake launches on PC through Steam on 16th February, Remedy Entertainment has announced.
It goes live on "other popular digital channels", such as EA's Origin, "soon afterwards".
The boxed retail version, courtesy of Nordic Games, is "coming soon".
On Steam the game costs $30 (for the game plus all the DLC). The Limited Collector's Edition costs $35.
Remedy said PC gamers will benefit from "stunning" HD graphics, "refined and enhanced" PC features and support for stereoscopic 3D and multi-screen.
Remedy CTO Markus Mäki said: "We've done our best to do justice to the PC version and do things the way they should be done for PC. The PC version looks absolutely beautiful. We're bringing the game to life in a whole new way," says Markus Mäki, CTO at Remedy."
Those key PC version enhancements in full:
Experience Alan Wake's Pacific Northwest in higher resolutions and higher fidelity than ever before.
Refined and fully configurable mouse and keyboard support (or if you prefer to play with the Microsoft gamepad connected to your PC, you can do that too!) .
A wide selection of customizable graphics settings and support for 4:3, 16:9 and 16:10 aspect ratios.
Multithreaded engine that takes advantage of quad core CPUs.
Additional options our fans have sought after, such as field of view adjustment as well as "hide HUD".
Works with AMD Eyefinity 3D 3-screen mode.
Works with NVIDIA NVISION2 Stereoscopic 3D.