Airtight Games' Ouya-exclusive Soul Fjord due this month
A F2P "rhythm-based roguelike" by Portal lead Kim Swift.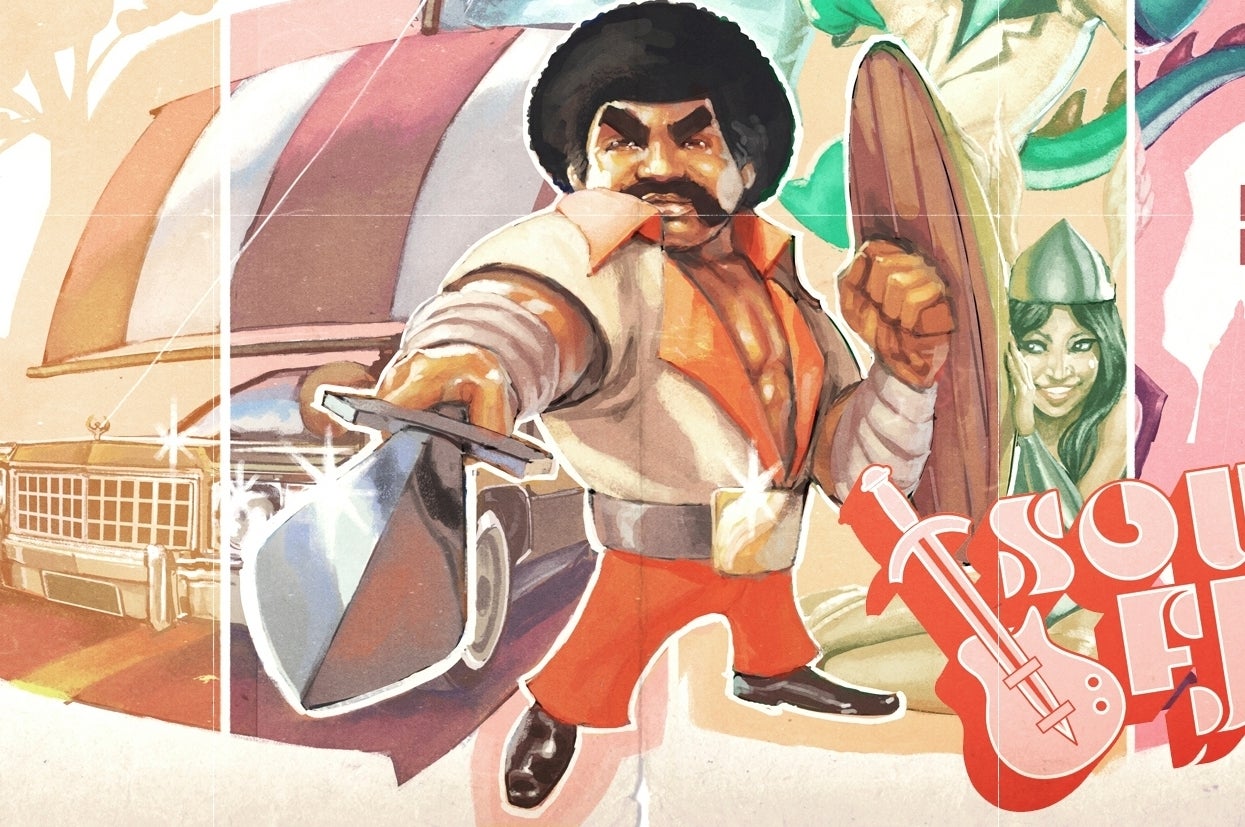 Quantum Conundrum developer Airtight Games has announced that its upcoming Ouya-exclusive "rhythm-based roguelike" Soul Fjord is coming out on 28th January.
Much like Quantum Conundrum, Soul Fjord was the brainchild of studio creative director Kim Swift, best known as the lead designer of Portal. Soul Fjord will be a free-to-play affair with in-game purchases, which guarantees that half of you have already stopped reading. But hey, it stars a "funk viking" with the excellent name Magnus Jones who must save the world from Ragnarok by getting jiggy with it.
A game this heavily focused on music better have a sweet soundtrack, and it more than likely will as Journey and The Banner Saga composer Austin Wintory wrote the game's tunes. In fact, Airtight just released the following dev diary focusing on its peculiar auditory blend of 70s funk and viking battle anthems. It definitely gets points for moxie.