Adverts and the new Xbox 360 dashboard
Before and after shots show what's changed.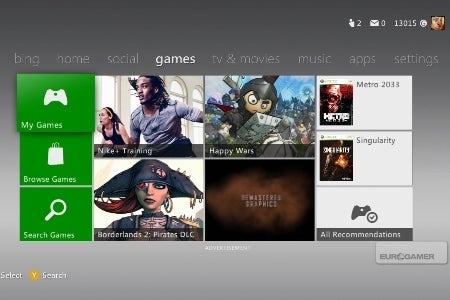 The new Xbox dashboard that rolled out last month added support for Internet Explorer, Xbox Music and Xbox Video - and more adverts.
In some tabs the number of adverts has doubled.
We've taken before and after shots to demonstrate how the Xbox 360 dashboard has changed following October's sweeping update.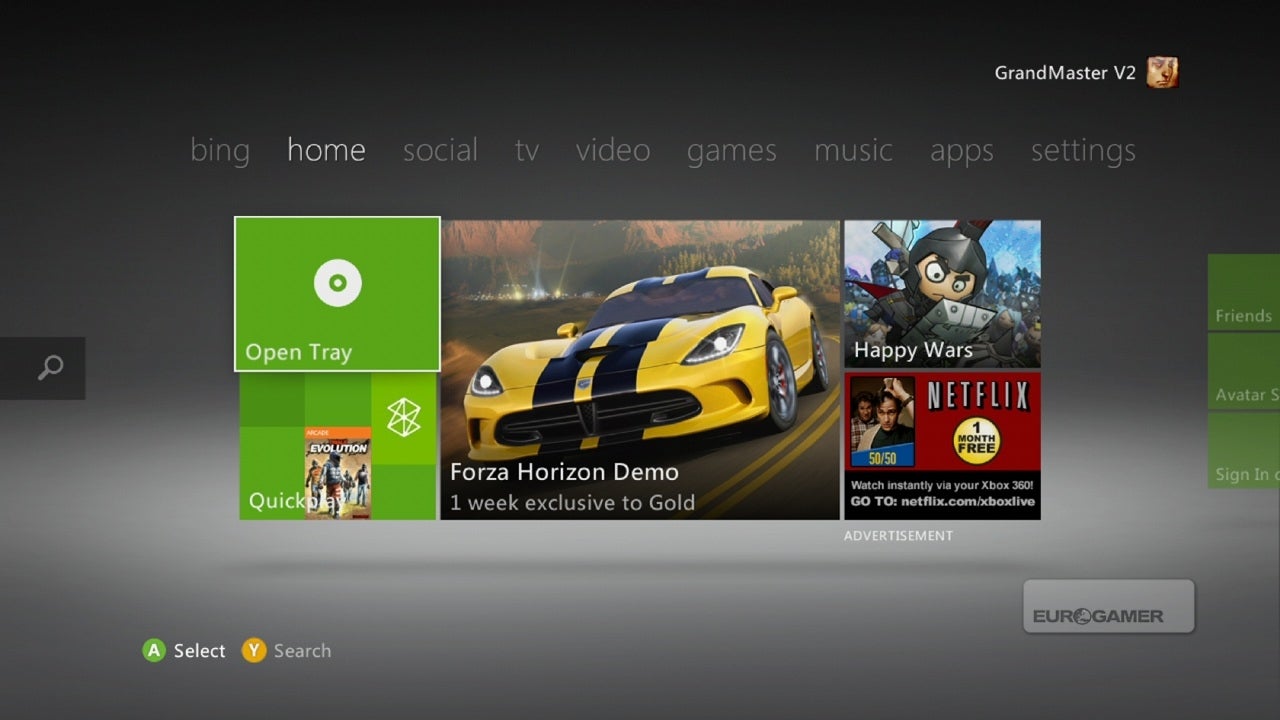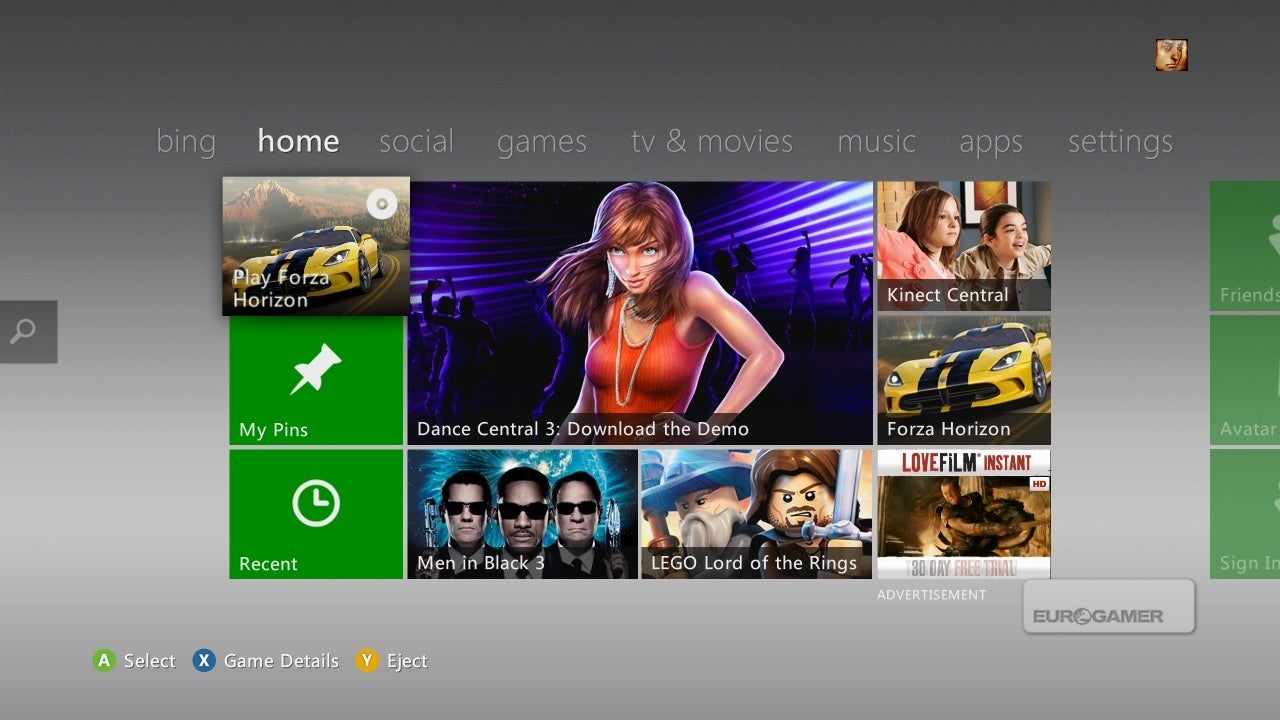 Let's start at Home. Before the update, this tab included a tile for the console tray, a tile for Quick Play, a large tile to advertise an offer, in this case the Forza Horizon demo, and two smaller tiles, one advertising Happy Wars, the other Netflix.
Now, with the update in place, we have a total of nine tiles on the Home tab. One is for the console tray, in this case to play Forza Horizon, one for My Pins, a new feature added to the Xbox 360 with the update that lets you pin games and apps to the page, and Recent, which replaces Quick Play.
There are six tiles given to adverts. A large tile for the Dance Central 3 demo, one for Men in Black 3, one for LEGO Lord of the Rings, one for Kinect Central, one for Forza Horizon (a game we've already got) and another for Lovefilm.
In this case, the tiles given over to adverts have doubled.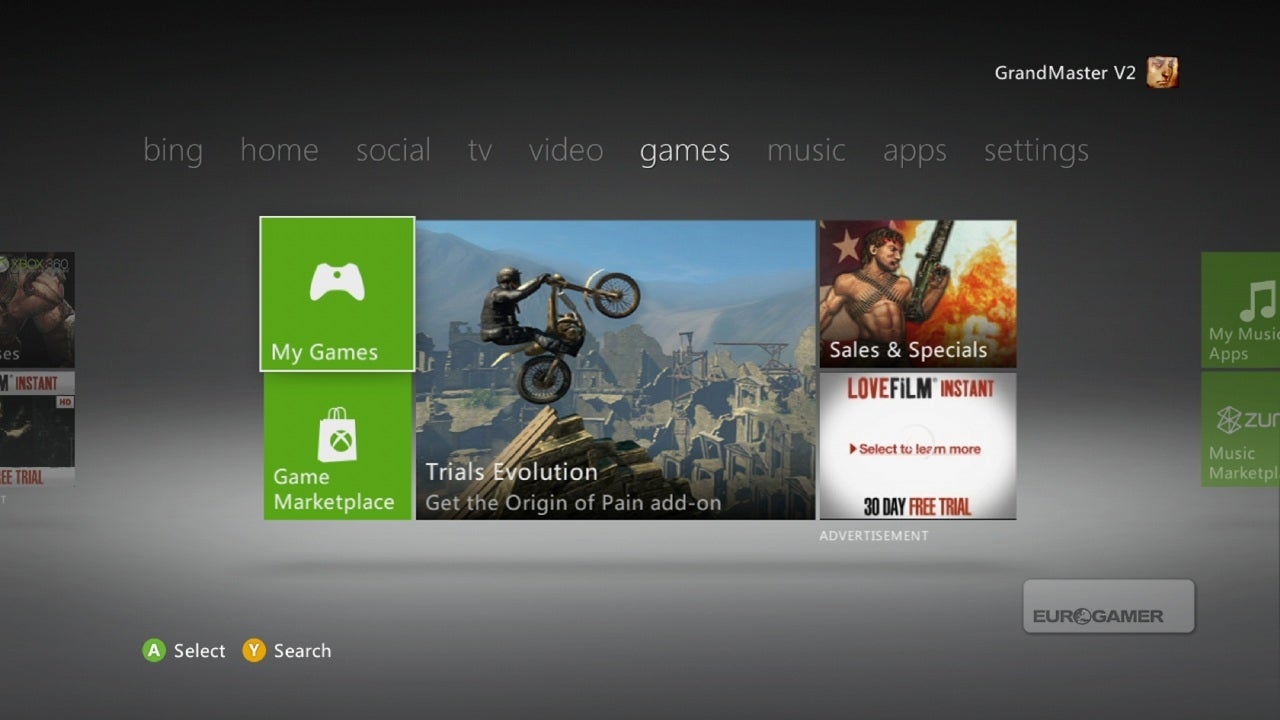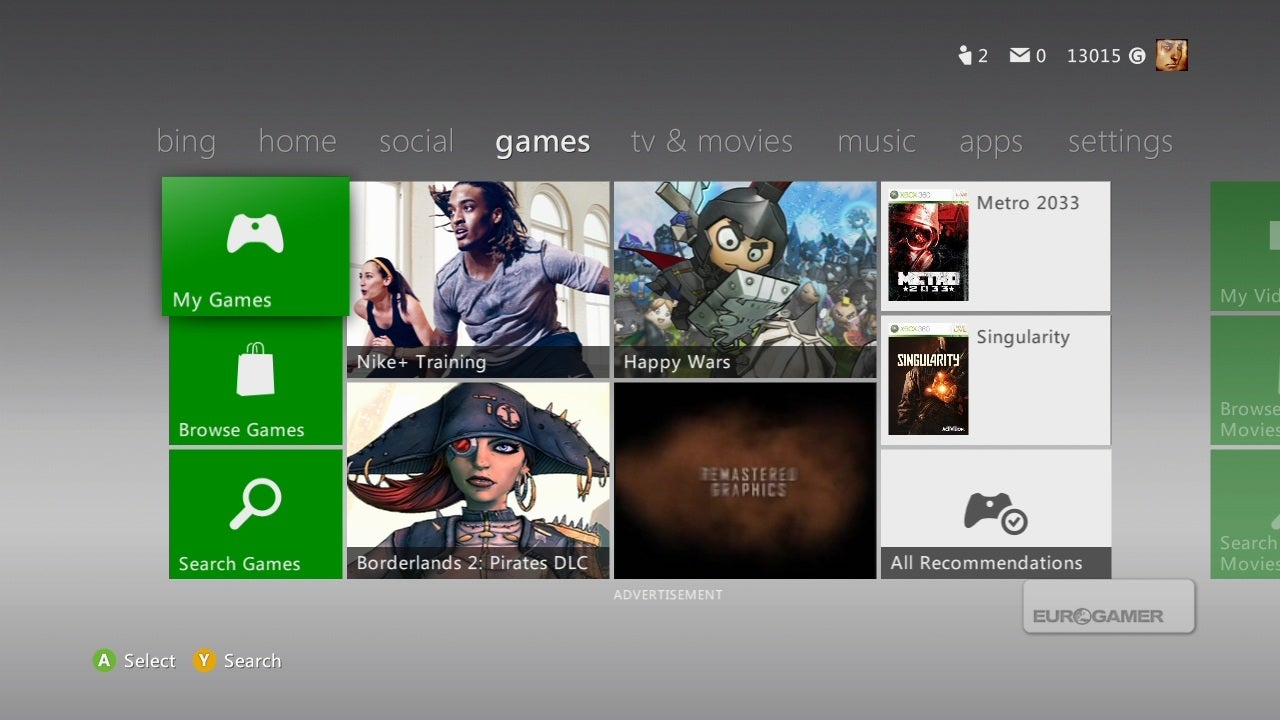 Let's move on to the Games tab. Before the update we had five tiles, one for My Games, one for Game Marketplace and three for ads, in this case the larger one is devoted to the Trials Evolution Origin of Pain add-on, the two smaller to Sales & Specials and Lovefilm.
Post update, the Games tab is home to a whopping 10 tiles: My Games, Browse Games, Search Games, six for ads and one for All Recommendations. Four large tiles are give to Nike+ Training, Happy Wars, Borderlands 2: Pirates DLC and another ad. Two smaller tiles contain video game recommendations: Metro 2033 and Singularity.
In this case, the tiles given over to adverts has again doubled.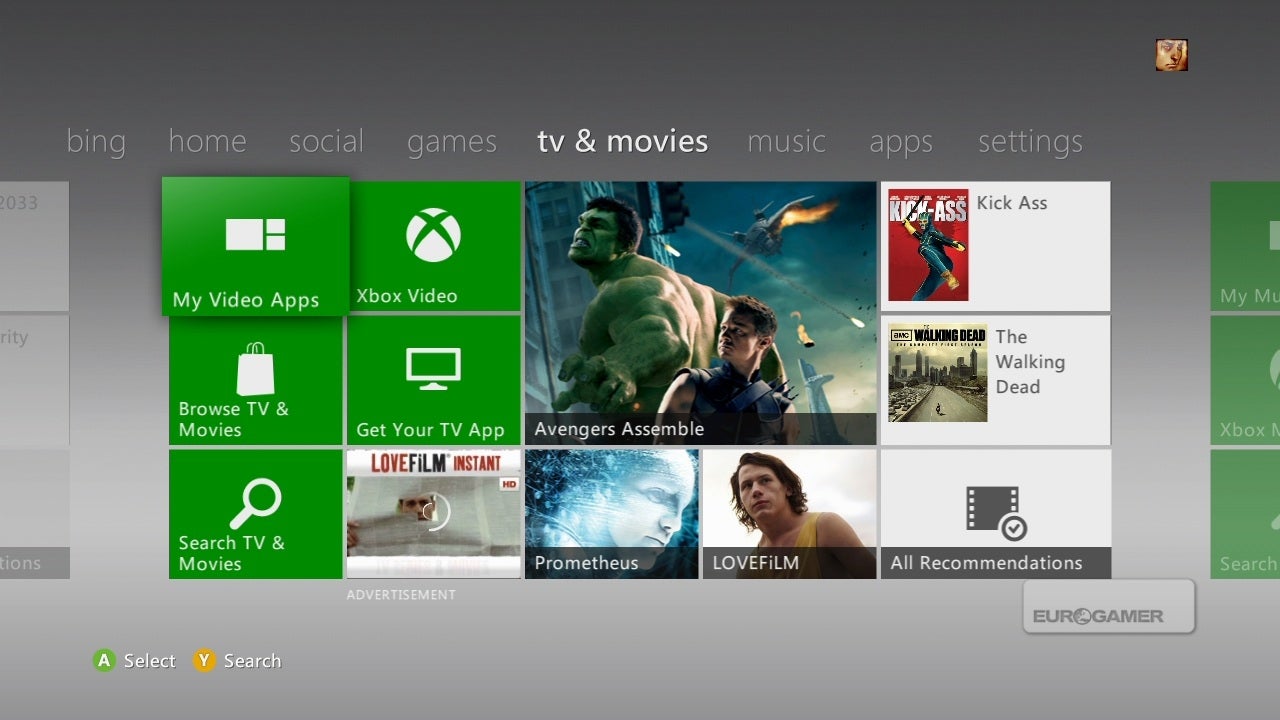 Now, TV and video. Before, TV and Video were separate tabs. The Video tab had seven tiles, four given over to ads (one of these was for Lovefilm). Now, TV and Movies are lumped together in the TV and & Movies tab. Here are 12 tiles, six of which are ads. We have one for Lovefilm, one for Avengers Assemble, one for Prometheus, one for Lovefilm (again), and two recommendations, one for Kick Ass and one for The Walking Dead.
If we compare the previous Video tab to the current TV and Video tab, there is one more tile given over to ads.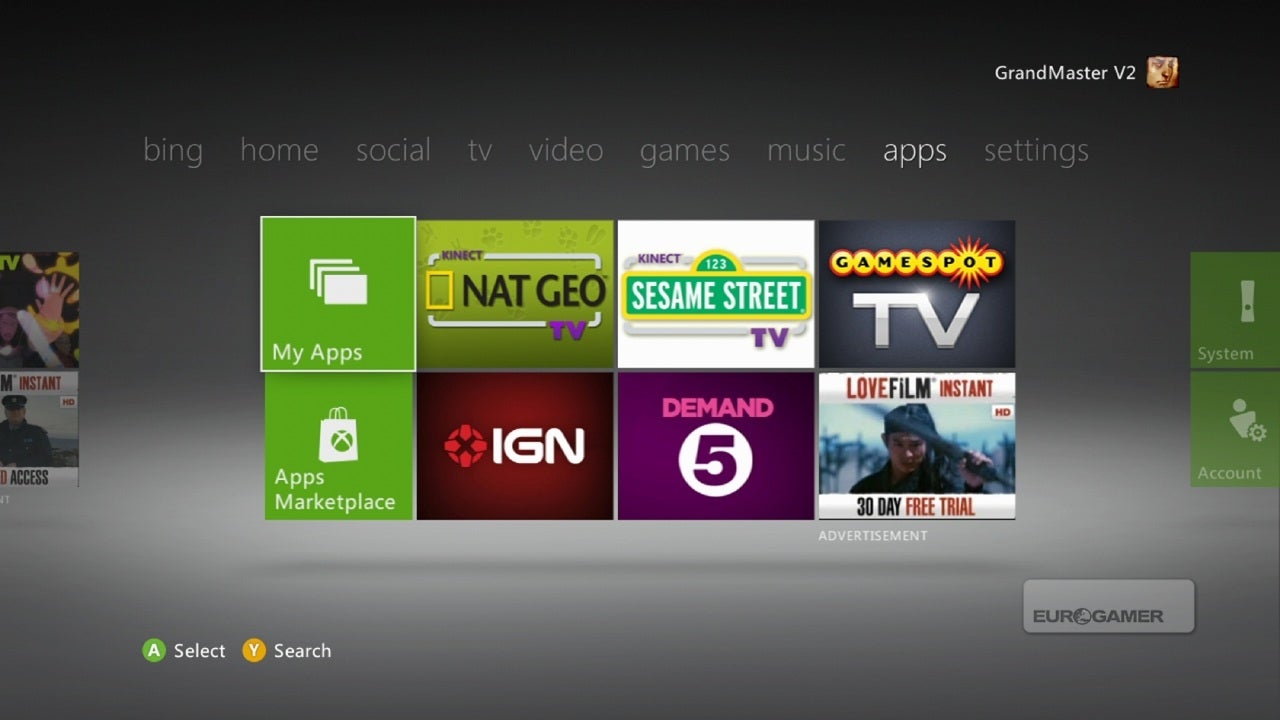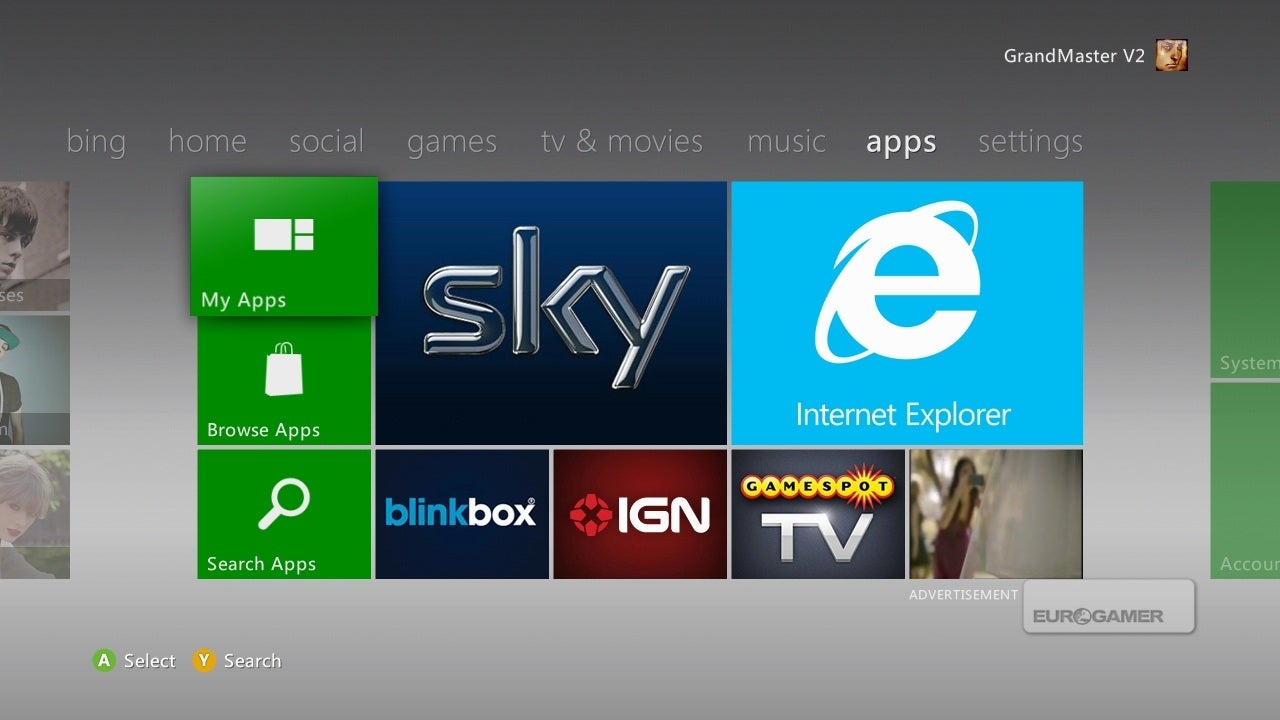 And finally, Apps. Before, this was home to eight tabs, six of which were given to adverts (Lovefilm included). Now we have nine tiles, six of which are ads (Sky, blinkbox, IGN, GameSpot TV, Internet Explorer and another advertisement). Here we have the same number of ads as before.
We've also published before and after shots of the Social and Settings tabs.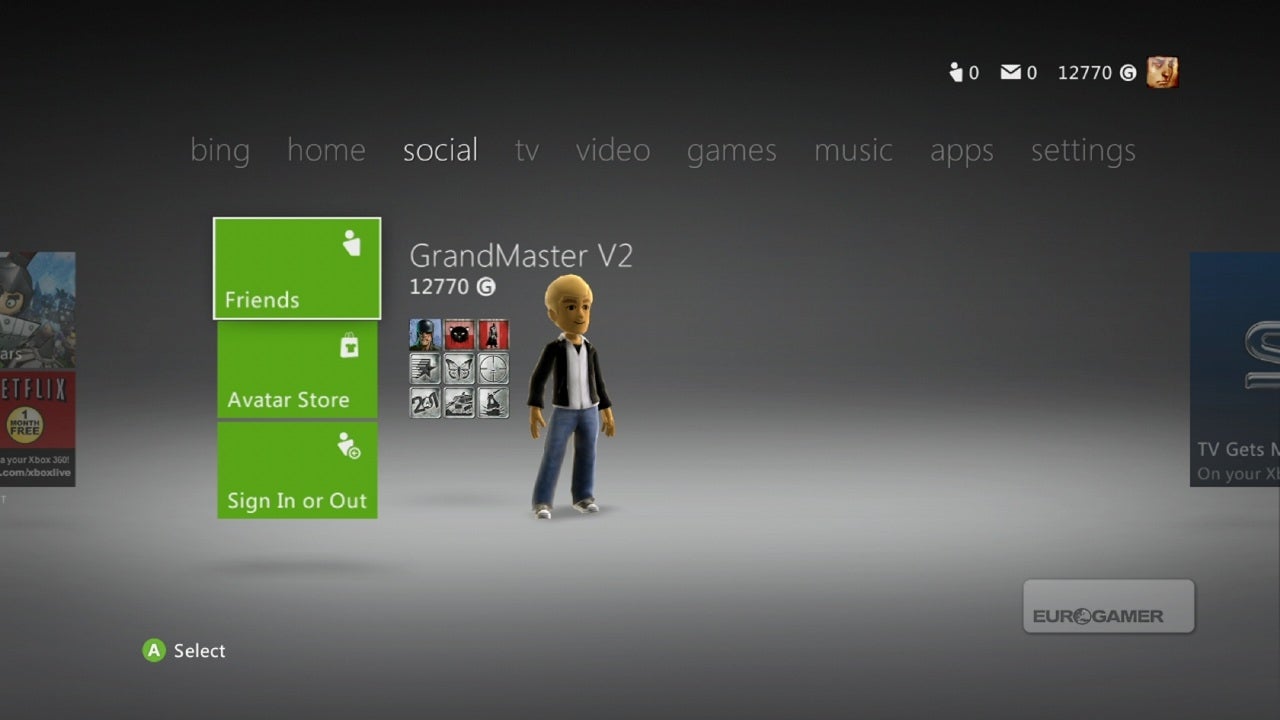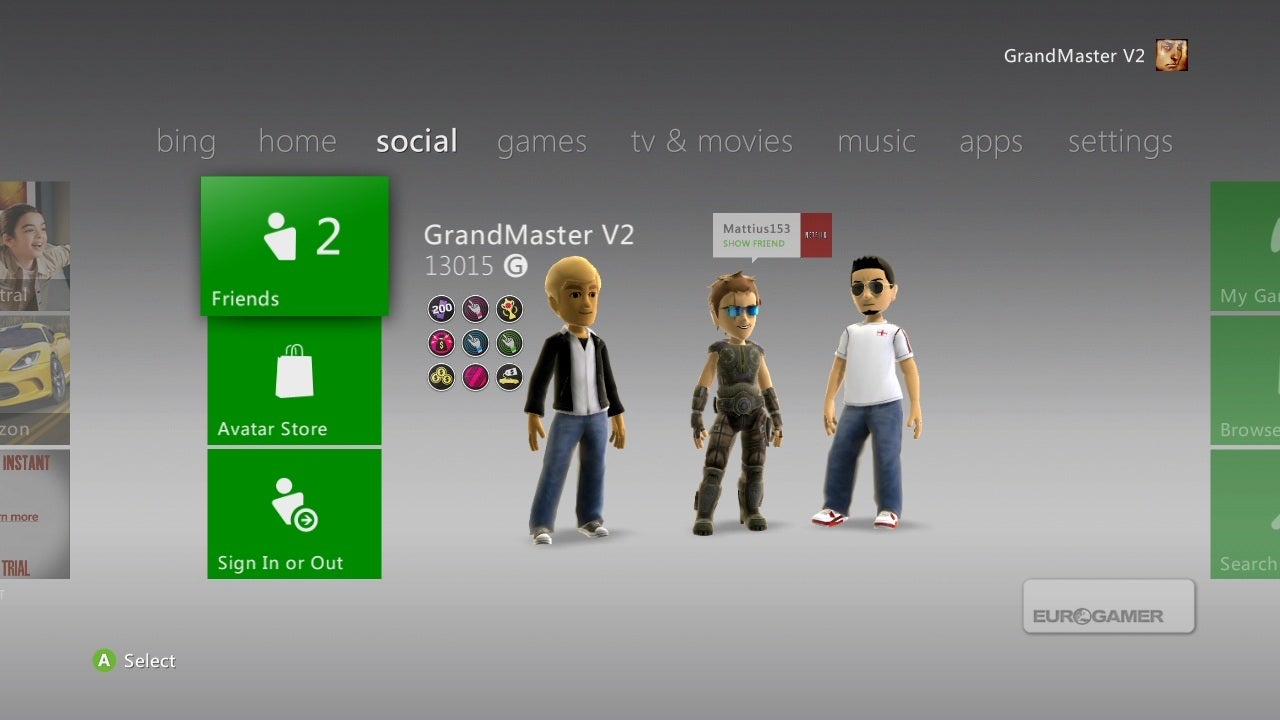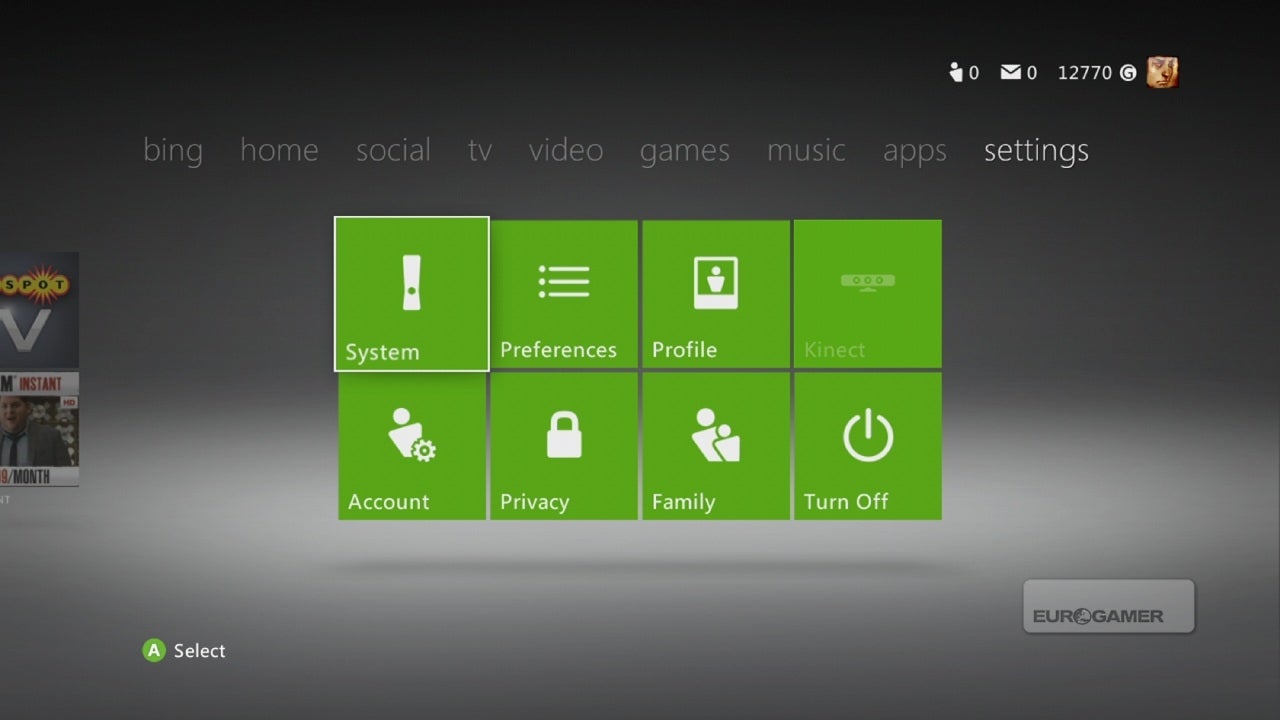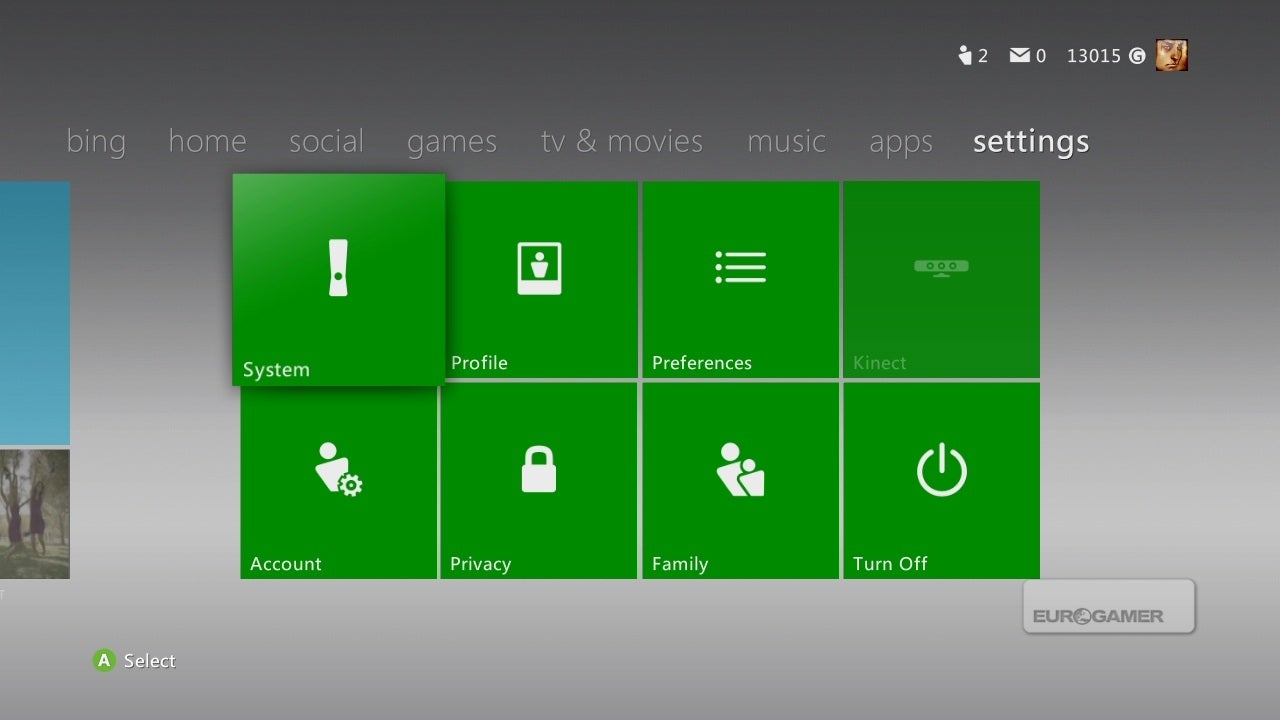 The latest Xbox 360 update does more than just add ads. It implements Internet Explorer, Xbox Music, Xbox Video, new personalisation options and improved search. Perhaps the biggest new additions are the Internet Explorer app and Microsoft's new Xbox Music service, which offers free, ad-supported streaming on Windows 8 PCs. Xbox 360 owners must pay £8.99 a month for the Xbox Music Pass. Xbox Video is also included in the update. There's nothing new to see here - this is just Zune Video Marketplace under a new moniker, and can be found in the TV & Movies tab.
Microsoft declined to comment when contacted by Eurogamer.