Activision CEO Bobby Kotick responds to "disappointing" Sony behaviour
But it won't affect their long term relationship.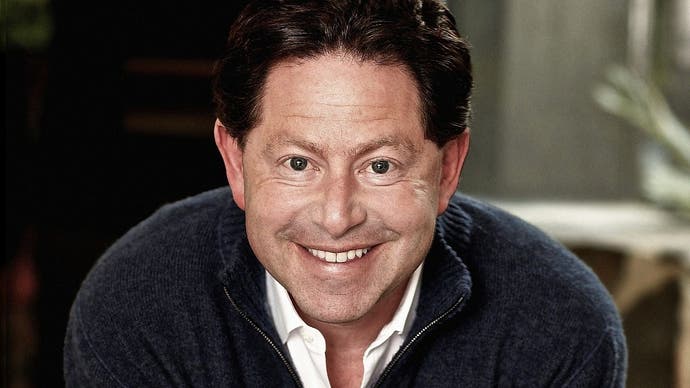 Activision Blizzard CEO Bobby Kotick has sent an email to staff stating Sony's behaviour is "disappointing" but won't affect the long term relationship between the two companies.
In a bid to prevent Microsoft's proposed $69bn takeover of Activision Blizzard, Sony has claimed the deal would be anti-competitive and even stated Microsoft could release a deliberately buggy version of Call of Duty on PlayStation.
Kotick directly addresses these statements in his email.
"You may have seen statements from Sony, including an argument that if this deal goes through, Microsoft could release deliberately 'buggy' versions of our games on PlayStation. We all know our passionate players would be the first to hold Microsoft accountable for keeping its promises of content and quality parity. And, all of us who work so hard to deliver the best games in our industry care too deeply about our players to ever launch sub-par versions of our games," said Kotick.
He continued: "Sony has even admitted that they aren't actually concerned about a Call of Duty agreement - they would just like to prevent our merger from happening. This is obviously disappointing behaviour from a partner for almost thirty years, but we will not allow Sony's behaviour to affect our long term relationship."
This is in response to claims by Lulu Cheng Meservey, Activision Blizzard's EVP of corporate affairs and CCO, that SIE president Jim Ryan told Microsoft and Activision: "I don't want a new Call of Duty deal. I just want to block your merger."
The CEO of SIE answered that question in Brussels.

In his words:

"I don't want a new Call of Duty deal. I just want to block your merger."

— Lulu Cheng Meservey (@lulumeservey) March 8, 2023
"PlayStation players know we will continue to deliver the best games possible on Sony platforms as we have since the launch of PlayStation," said Kotick.
Despite opposition from Sony, Kotick remains "confident that the transaction will ultimately be approved".
The deal is under review by regulatory authorities around the world.
The UK's CMA recently stated in provisional findings the takeover "will not result in a substantial lessening of competition in relation to console gaming in the UK". Its final decision will be on the 26th April.
The EU, meanwhile, recently delayed its decision and now has a deadline of 22nd May.