Acclaimed historical drama 1979 Revolution is now on Android
Who needs Super Mario Run, anyway?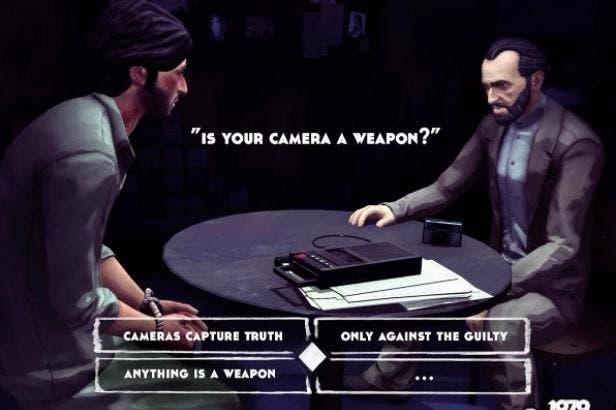 Android users feeling left out of the Super Mario Run launch, don't despair! Google's mobile platform just received a very different but very good game today with historical drama 1979 Revolution.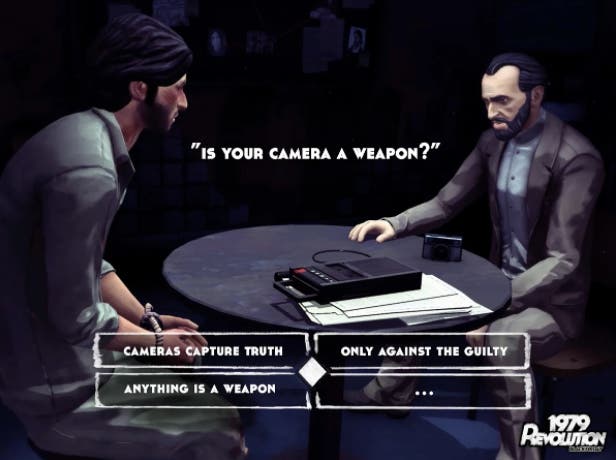 The debut of ex-Rockstar director Navid Khonsari, 1979 Revolution tells the story of the Iranian cultural revolution that saw one tyrant overthrown only for many to find themselves at the mercy of a very different, but equally hostile regime.
Players assume the role of a young apolitical photographer named Reza who can only keep his head down for so long before the country's political turmoil starts endangering his friends and family.
Anyone who's played a recent Telltale title or Life is Strange will be at home in 1979's choose-your-own-adventure format wherein you make dialogue choices under time pressure and occasionally blow through a quick-time event when things get hairy. But much of the time you're simply exploring, listening and learning.
Indeed 1979 is educational, but it's far from dry. Compacting a country's multi-year ordeal into a two-hour adventure means the pace is rather quick and the life-and-death ordeals wouldn't feel out of place in The Walking Dead.
"1979 Revolution has some rough spots, but it's a mesmerising proof of concept - that video games can operate as historical fiction/pseudo-documentaries without dumbing down complex, controversial subject matter," I wrote in my 1979 Revolution review.