Abduction is an upcoming CryEngine 3 stealth game
Starring Sam Fisher's goggles as "iron sights."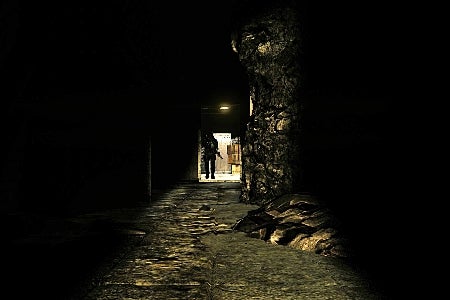 A modder by the name of Dark12345 has shown off a rather impressive stealth game he's working on using CryEngine 3 called Abduction.
The story is "classified," but the developer's description on the CryEngine dev forums noted that players "must use the coat of the darkness to maneuver and kill their enemies. Players can set traps, rig rooms, spy on foes and gain information to help progress through the game."
The trailer above definitely has a Chronicles of Riddick feel to it with its murky stone corridors and emphasis on killing lights, hiding in the shadows, and raining death from above. Also, the gun's iron sights seem to be an homage to Splinter Cell protagonist Sam Fisher's iconic goggles. That can't just be a coincidence, can it?
Abduction is still a work in progress and Dark12345 would like to add more advanced AI, a distraction system, high quality cinematics, traps, as well as custom textures and player models.