A group of Rare veterans have reunited for a cute platformer
Monkey business.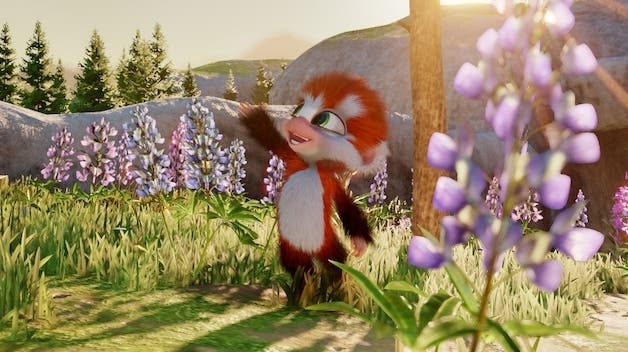 A small group of veterans from Rare's N64 heyday have got together to release a new platform game starring a monkey. It's called Donk- no wait. It's called Tamarin.
Donkey Kong 64 artist Richard Vaucher is art producer, Donkey Kong Country composer David Wise has written the game's score, while the sound effects come from Graeme Norgate (whose TimeSplitters soundtracks are still absolutely stellar).
It's due for a summer release on PC and PlayStation 4.
Here's a trailer - I like the outdoorsy stuff. The indoors bits remind a bit of Antz.