Playing this cancer research game could actually help find a cure
Your path through levels helps analyse gene data.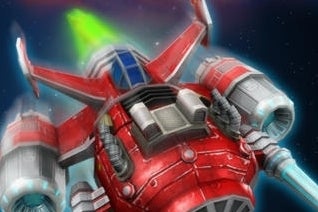 Cancer Research UK has launched a free smartphone game that will use your path through levels to help analyse medical data.
Genes in Space sees you pilot a starship through levels strewn by asteroids, which match up with data generated by gene microarrays.
Researchers use microarrays to diagnose areas of the human genome which could cause cancer - so that cures can be quickly designed when these areas are better identified.
"Every single second gamers spend playing our smartphone game directly helps our work to beat cancer sooner," Cancer Research UK spokesperson Hannah Keartland explained. "Our scientists' research produces colossal amounts of data, some of which can only be analysed by the human eye - a process which can take years.
"We urge people to give two minutes of their time wherever and whenever they can - whether they're on their daily commute or in the hairdressers having a blow dry. Together, our free moments will help bring forward the day when all cancers are cured."
Like other citizen science projects, Genes in Space takes advantage of the human eye for analysing and reacting to complex data, similar to how the Galaxy Zoo project has identified interstellar objects for quicker scientific classification.
All of which is wrapped up in a simple and free smartphone app, the idea for which was conjured during a brain-storming game jam held last year.
Genes in Space is now available as a free download for Android and iOS.